New Delhi: Where even today people are crazy about Madhuri Dixit's dance and beauty. Madhuri fascinates everyone with her performance. At the same time, there was a time when the filmmakers refused to cast Madhuri in films. At that time Madhuri was new in the industry, during that time she was told that she was not a heroine material. Madhuri herself had disclosed this. Let us know the next story.
Anupam Kher narrated his story
Actually Madhuri Dixit had disclosed the matter on Anupam Kher's show 'The Anupam Kher Show'. While talking to Anupam, Madhuri had told, 'When I came into the industry, I did two films as a heroine, but it did not work. Due to which it was said for me that this is not heroine material, it is very thin. There were many such comments from people which were very negative.
I had negativity
Madhuri had further told that after listening to all these negative comments, a lot of negativity had come in me. But when the acid started, everything turned positive. Earlier people used to say that she was very thin, after that people changed their words, instead of being thin, they started saying that she is very slim, oh she dances very well, it worked very well.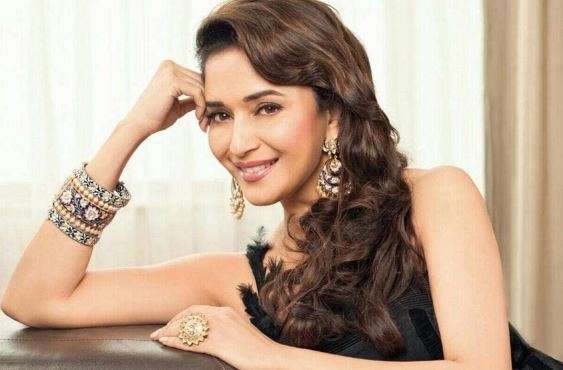 Famous singer rejected the relationship
Let us tell you that due to Madhuri Dixit being thin, singer Suresh Wadkar refused to marry her. Actually Madhuri Dixit's parents did not want her to appear in films. That's why he started looking for Madhuri Dixit's relationship at an early age. Madhuri Dixit's relationship was sent to the famous singer Suresh Wadkar. Suresh Wadkar refused to marry Madhuri Dixit due to being thin, Madhuri Dixit had distanced herself from marriage after this and started making a film career.
popularity of acid
Madhuri started her career with the film Abodh in the year 1984. It was a flop. Apart from this, films like Awara Baap, Swati, Hifazat, North South etc were also flops. Madhuri gained a lot of popularity with the 1988 film 'Tezaab' and became a star.
Also read: Amitabh Bachchan- Madhuri did not work together in any film, know what was the reason