Yeh Mard Bechara review: Bollywood megastar Amitabh Bachchan (Amitabh Bachchan) had said a line in his film, 'Mad ko dard nahi hota…'. Although this line has been said a few decades ago, but this attitude of the society towards men is many centuries old. In this world of men and women, we knowingly or unknowingly train men to be more men than humans and men have to suffer a lot to become this 'man'. Director Anoop Thapa's film 'Yeh Mard Bechara' is presenting this perspective of the society. Yeh Mard Bechara (Yeh Mard Bechara review) is releasing in theaters tomorrow i.e. on 19th November. Know how it is, this film adorned with veteran actors.
Story: This is the story of a boy named Shivam who lives with his family in Faridabad. Shivam's father makes it clear to him that it is the tradition of his family that mustache is a sign of men and he too has to keep it. Shiva, who respects his father, does this, but girls do not get along with him because of his mustache. In this film, everyone is trying to explain to Shivam what a real man should be like. In the affair of this mustache, Shiva does not get his girlfriend Shivalika. To get Shivalika, Shivam does all the work from making his body to shaving his mustache, but in the midst of all this effort, he keeps getting advice like 'what should be done to be a man'. Now you have to watch the film to know what happens next in this story.
Hindi cinema Many films have been made to show the pain and sorrow of women, which have been filmed in a very serious way. But men always get to hear words like being tough, don't cry, 'fattu' when weak, wear bangles… Films also show the same 'Machoman' as 'Hero' who fights, protects wife or girlfriend .. but director Anoop Thapa's 'This poor man' Tells a different story. In one of the dialogues, Shivam's sister is seen saying, 'Whenever someone harassed me, Shivam Bhaiya did not kill him, but gave me the courage to fight my own battle. He did not protect me, but made me capable of protecting himself…' And that is the different thing about this story.
Brijendra Kala is playing an important role in this film.
Often men are told about being emotionless or less emotional, but we forget that they are trained not to cry and not to have their feelings since childhood. In such a situation, the perspective of seeing this world for men is of its own kind. The training to make men 'masculine' has been going on for years. The good thing about the story is that it is a comedy, so you understand many important things with a laugh. This issue is not shown in a heavy way but in a light-hearted way.
Talking about acting and characters in the film, veteran actors like Seema Pava, Atum Srivastava, Brijendra Kala are in this film, who have done a good job as always. Seema Pahwa and Manoj Pahwa's daughter Manukriti Pahwa is making her debut with this film. Manukriti is seen playing the role of daughter-in-law of her real mother Seema Pahwa in the film. Manukriti has a lot of potential, which she must use in future films. Viraj Rao is the lead actor in the film, who can be called the weakest link of the film. Viraj has been seen doing loud acting in many places. At the same time, as strong as this topic is and the responsibility of bringing it to the audience is also on him, but he could not lift it completely. Shivam has been shown to be 22 years old but he has not been able to look that much. At the same time, Shivam's important friend, Rudra, who was a very important character, was also very weak. The climax of the film is also quite loose. In such a competition in which Shiva did not even participate, he comes on stage at the end and starts giving a speech. It seems pretty childish.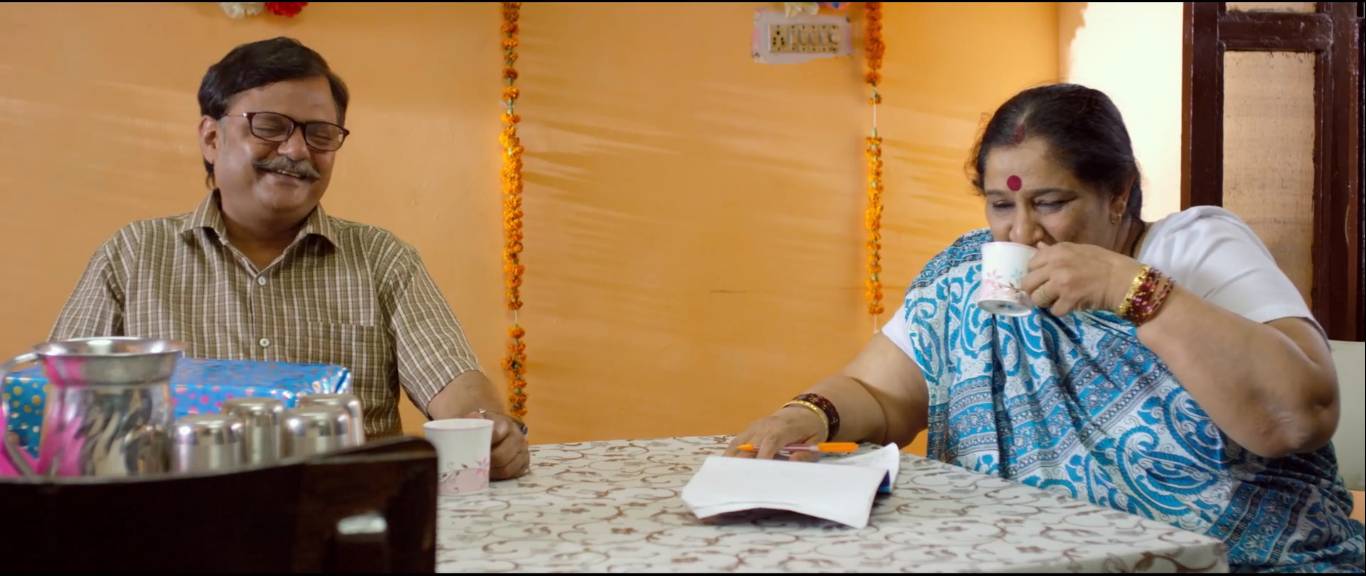 Seema Pahwa has been seen as the mother-in-law of her real daughter Manukriti in this film.
Overall, this is a film made on a good subject, which you should watch. Along with the dose of comedy, it also gives a very bitter medicine drink lightly. Although on this subject it could have been put in a more correct way. I am going to give this film only two and a half stars but for the idea around which the film is woven, I am giving half a star more. So 3 stars from my side.
detailed rating
| | | |
| --- | --- | --- |
| Story | , | |
| screenpl | , | |
| direction | , | |
| music | , | |
Read Hindi News see more online Live TV News18 Hindi website. Know related to country and abroad and your state, Bollywood, sports world, business News in Hindi. Us Facebook, Twitter, Instagram and Telegram Follow on.
Tags: Seema Pahwa, Yeh Mard Bechara