Meanwhile, Yami Gautam is married to 'Uri' director Aditya Dhar (Photo Credits: Instagram/yamigautam)
Yami Gautam will be seen with Akshay Kumar for the first time in the film Oh My God 2. Apart from these, Pankaj Tripathi is playing an important role in this sequel.
New Delhi: Akshay Kumar's films, which prove to be blockbusters at the box office, mostly turn into franchises. From the Khiladi series to the Housefull franchise, they keep entertaining the audience from time to time. Last week there were reports that the sequel of Akshay Kumar starrer 'Oh My God' is going to come soon and now it is reported that its cast has also been finalized.
According to media reports, this time Yami Gautam and Pankaj Tripathi will be seen in Akshay Kumar's Oh My God 2. In the prequel in 2012, Paresh Rawal played the role of a common man and Akshay Kumar played the role of a god. This time the concept will be the same, but there will be a different story to tell. Pankaj Tripathi and Yami Gautam will play important roles and Akshay Kumar will have a divine entry in their life. The film 'O My God 2' will be directed by Amit Rai, who has previously directed 'Road to Sangam' and has made a short film 'I Pad' on sanitary pads.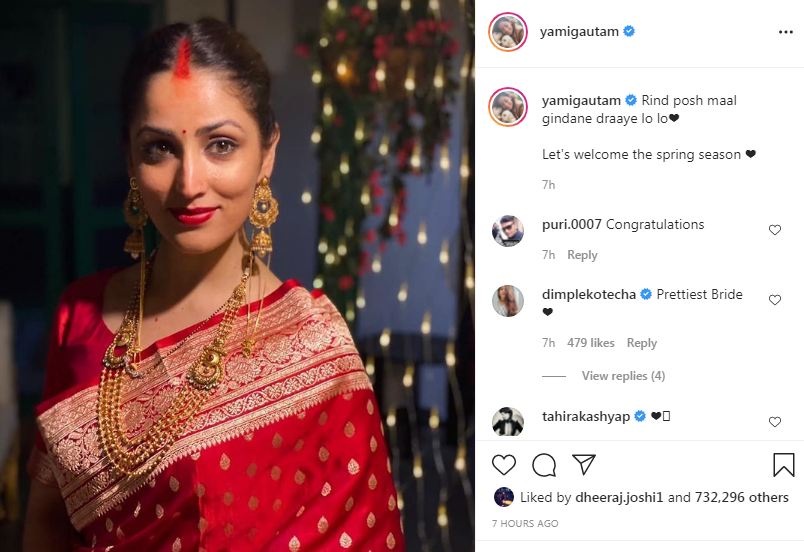 (Photo Credits: Instagram/yamigautam)
Audiences are expecting a great film with an interesting casting and story. Yami Gautam and Akshay Kumar will be working together on the big screen for the first time. The prequel had a hit dance number called Go Go Govinda, starring Sonakshi Sinha and Prabhudheva. Will something similar happen this time as well? Many films of Akshay Kumar are in the queue, waiting for the release of the situation to get right. Meanwhile, Yami Gautam is married to 'Uri' director Aditya Dhar and her pictures are the subject of discussion on the internet.