New Delhi. If there is talk about the veteran actors of Hindi cinema, then the name of actor Dharmendra also comes on top in it. Dharmendra is an artist who has made a mark in the hearts of industry and people with his strong dialogue and tremendous style. At the same time, the actor's stardom is seen even after years. In such a situation, if someone says that there was a time when Dharmendra apologized to actor Salman Khan in front of everyone. Then you probably won't be sure. Today we are going to tell you about this story. You will also be surprised to know.
When Dharmendra took Salman's wrong name
Actually, something happened that a song by Salman Khan and Madhuri Dixit was to be launched. Whose name was 'Dil Tera Aashiq'. Many Bollywood stars were involved. Madhuri Dixit and Mashuhar singer Alka Yagnik also stood on the stage with Dharmendra and Salman. Dharmendra was talking to the audience present on the event. About Madhuri Dixit, Dharmendra said that 'this is our world class Madhuri Dixit' and when he started talking about Salman Khan, he called him son and said that 'his son Suleman with him.'
On hearing this, the people present there started laughing loudly. Dharmendra turned around and apologized to Salman Khan before he finished talking to the audience. Seeing this, Salman refuses to apologize to Dharmendra and hugs him.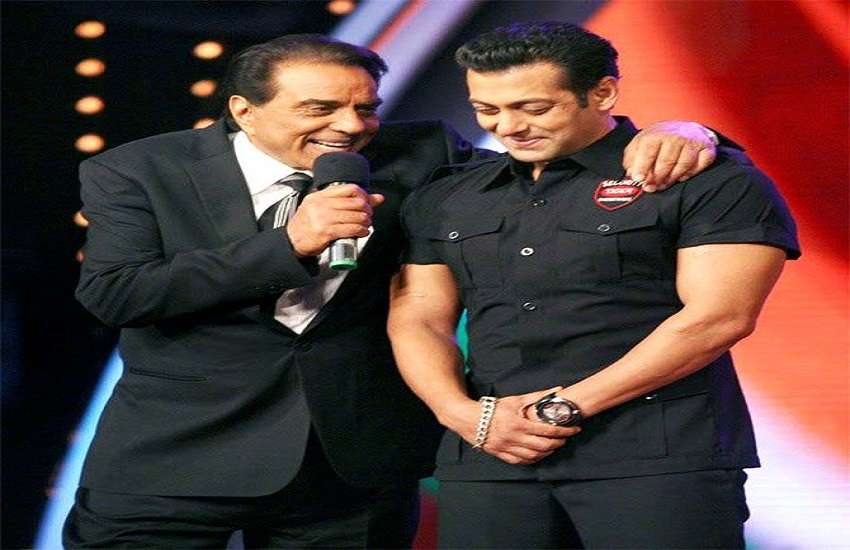 Dharmendra and Salman have special bonding
Let me tell you that Salman Khan worked with Dharmendra in the film Pyaar Kiya To Darna Kya. In the film, Dharmendra appeared as the actress playing the role of Kajol's uncle. Also in the film, Salman Khan's brother Arbaaz Khan was also seen. The film also saw a very good bonding between Dharmendra and Salman. At the same time, in real life, Salman is very close to Dharmendra.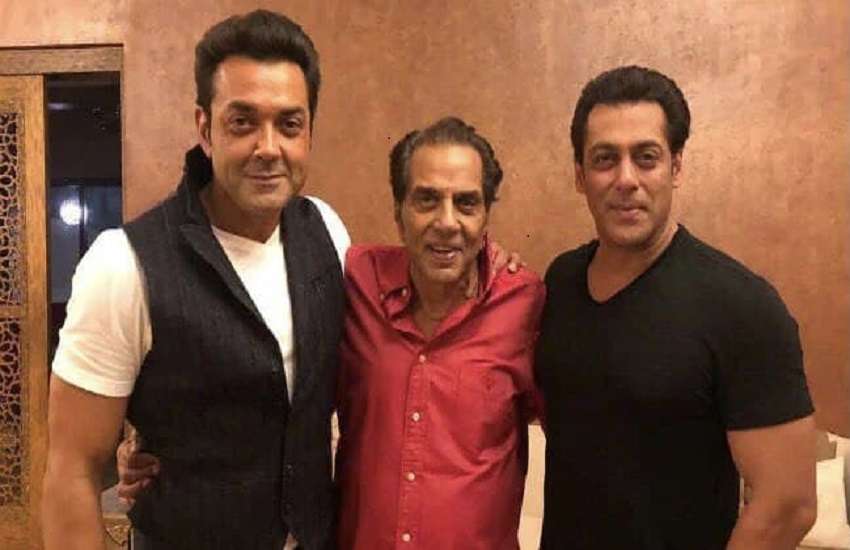 Salman Khan's special relationship is also with family
In an interview, Dharmendra praised Salman Khan while talking about him. Dharmendra told that Salman is very good at heart. Salman also has a very good relationship with every member of his family. Dharmendra said that Salman also named his younger son Bobby Deol in the film 'Race 3'. After which Bobby again made a comeback on the big screen.