New Delhi. Aryan Khan, son of Shahrukh Khan, who is called the King of Bollywood, has suddenly come into the limelight. According to reports, the Narcotics Control Bureau (NCB) has detained some people during the rave party being held on the cruise late Saturday night. In which Shahrukh Khan's son Aryan is also involved. According to reports, officials of the Narcotics Control Bureau are questioning him. According to NCB sources, Aryan has admitted during interrogation that he was part of the party. Not only this, he has also admitted to taking drugs as an amateur. He said that he had made a mistake. Meanwhile, an old interview of Shahrukh has come into the limelight.
Actually, this sentence is from the year 1997. At that time Shahrukh Khan had reached Simi Grewal's talk show. He was accompanied by his wife Gauri Khan. Shortly before that Shahrukh and Gauri became Aryan's parents. In such a situation, Simi Grewal asked him a question about Aryan. In response to which Shahrukh had said something that everyone was surprised to hear.
Also read: Aamir Khan's daughter Aira again revealed her illness, said – I feel embarrassed…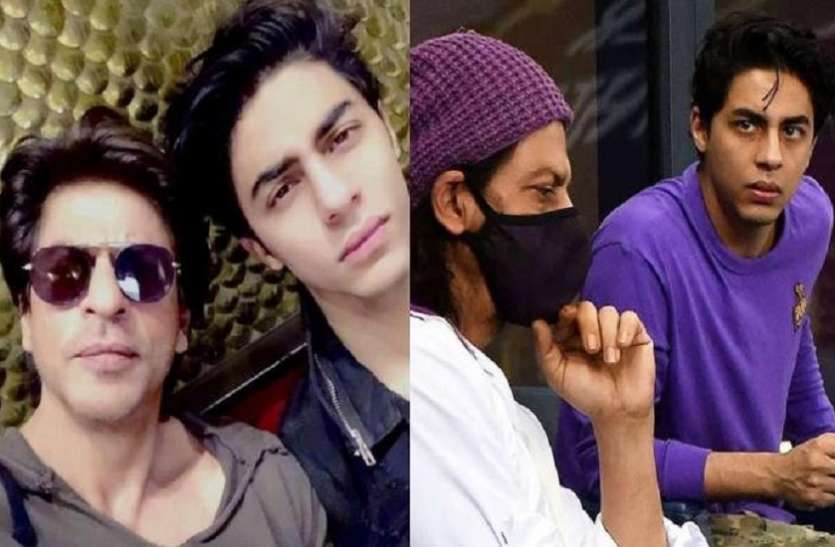 Simi had asked Shahrukh how he would raise Aryan. In response, he said – he wants Aryan to do all those things which he could not do in his teenage. Shahrukh had said that he wanted to do a lot which he could not do even if he wanted to because he did not have so many facilities. After this Shahrukh says, 'When Aryan turns 3-4 years old, I will tell him that he can go after girls, take drugs, have sex. It is better that he starts all this soon which I could not do. If Aryan goes out of the house, I would like people working with me who have daughters to come and complain to me.
Also read: Sara Ali Khan broke the 'no kissing policy' of father Saif Ali Khan and Kareena Kapoor, gave this advice
Now that Shahrukh's son's name has come up in the drugs party, it seems that his words have come true. Now his interview is being discussed a lot on social media. Let us inform that from the drugs party, the NCB has detained 13 people. In which 9 boys and 3 girls are included. According to NCB sources, Aryan Khan told in initial interrogation that he was called on the cruise as a VIP guest. He had no idea that there was going to be a drugs party on the cruise. He also told that no fee was charged for coming on the cruise. But after that his phone was confiscated by NCB. In which drugs chat has been found. According to reports, when NCB strictly inquired about the chat, Aryan confessed that he takes drugs as a hobby.