New Delhi. Rekha is one of the best and beautiful actress of Hindi cinema world. Rekha did more than one film in her film career. Not only this, Rekha has also shared the screen with many big celebs of her time. Rekha is also one of those actresses. Who has a deep connection with controversies. From childhood till today, Rekha has seen many ups and downs in her life. This is the reason why Rekha is also known as Controversy Queen. The magic of beauty of 66 years old line is still intact. At the same time, the actress has been seen going to award functions and many TV shows as a guest. At the same time, even today Rekha has not been left behind by controversies.
Rekha meets people in a special way
Actually, Rekha has a habit that whenever she meets someone, she hugs and kisses them. It has often been seen in the award function that Rekha congratulates the actress or actor by kissing her, but once her style became very heavy on her. Such pictures of Rekha went viral on social media that even the fans were stunned.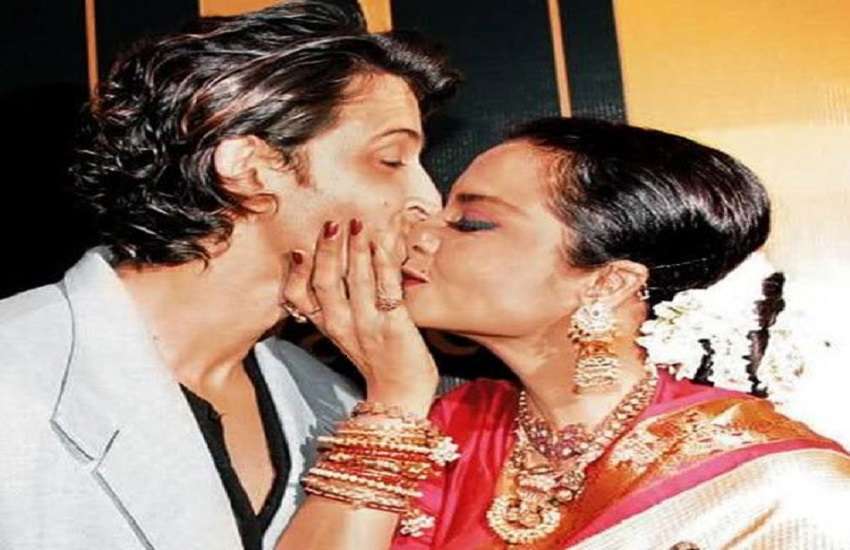 Also read- Actress Rekha earns money from many places, not from films, lakhs of rupees come in the account every month
Rekha publicly kissed Hrithik Roshan
This anecdote has been told when Rekha openly kissed Hrithik Roshan, who was called the Greek God of Bollywood. That too not on the cheek but right under his lips. Actually, something happened that Hrithik Roshan and Rekha had reached an event. As soon as they saw each other, both came near to meet. As usual, Rekha hugged Hrithik and hurriedly kissed him just below the lips instead of the forehead.
Hrithik and Rekha's moment was captured in the camera. Just then what was this picture of Rekha and Hrithik became fiercely viral on social media. Many people also told Rekha a lot for this matter. By the way, let us tell you that Rekha treats Hrithik like a son.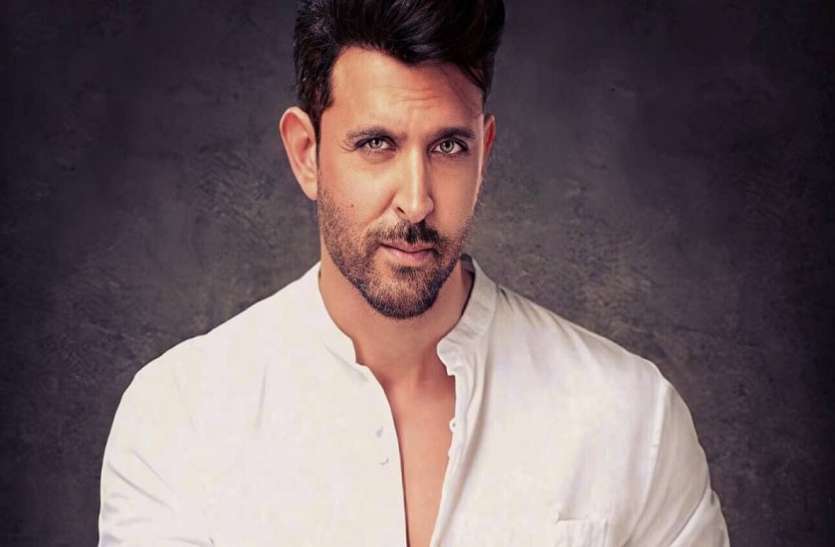 Also read- Hrithik Roshan was giving heart to Sussanne at the traffic signal, the biggest price he had to pay for getting divorced
Hrithik Roshan upcoming films
Hrithik Roshan and Rekha have also worked together. Rekha appeared in the role of Hrithik's mother in the film 'Koi Mil Gaya'. Currently, Hrithik Roshan is busy preparing for 'Fighter' and 'Krrish 4'. Hrithik Roshan will be seen with actress Deepika Padukone for the first time in the film Fighter. Viewers are very excited to see this pair together.