New Delhi: Bollywood actor Varun Dhawan remains very active on social media. He keeps sharing his photos with the fans. These days, he is in Arunachal Pradesh for the shooting of his upcoming film 'Wolf'. From here Varun posted a picture and video of him. But a man interrupts him not to wear a mask, to which Varun jokingly replies.
Ananya Panday has been trolled badly due to leanness, was compared to boy
Varun's fun with the child
Actually, Varun Dhawan posted a picture and video from his Instagram account (Varun Dhawan Instagram). He is seen holding a local child in his lap. At the same time, in the video, Varun is having fun with the child. The child's name is Thiago Kambo. The actor himself told this in his caption. He wrote, 'Children of Arunachal Pradesh. Its name is Thiago Kambo. ' Varun's post is becoming quite viral on social media. His post has received more than 9 lakh likes so far. At the same time, fans are also praising him.
User interrupted for mask
However, a man interrupts Varun not to wear a mask. The user commented and wrote, 'Brother, wear your mask.' In response, Varun Dhawan writes, 'Covid case is zero in zero. That's why you failed in Geography. His fans are very fond of this actor's comment.
Anupam Kher gets Corona first vaccine memorializing Lord Bholenath, video goes viral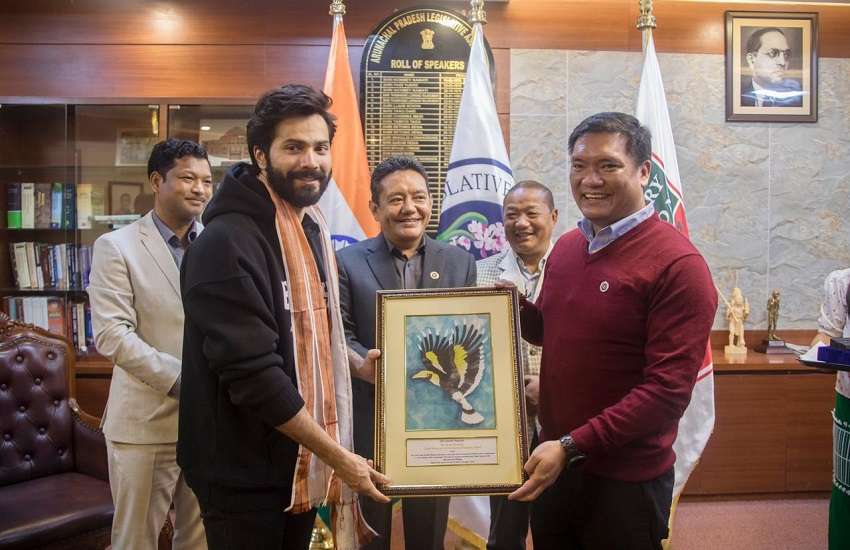 Met the chief minister
Explain that Amar Kaushik is directing the film 'Wolf'. The film stars actress Kriti Sanon in the lead role along with Varun Dhawan. Varun and Kriti reached Arunachal Pradesh last week to shoot the film. The bulk of the film will be shot here. Before commencing the shooting, the film's team reached Arunachal Pradesh Chief Minister Pema Khandu. The wolf film will be released on April 14, 2022. Varun Dhawan's previous film 'Coolie No 1' was released. Sara Ali Khan was in the lead role in this film with her. It was released on the OTT platform due to Kovid. Although the film did not show anything special.