Jaipur (IANS) Many celebs including Bollywood actors Ranveer Singh, Deepika Padukone, Ranbir Kapoor, Alia Bhatt, Neetu Kapoor, Soni Razdan have reached Ranthambore to celebrate the new year. It is rumored that Alia and Ranbir Kapoor can also get engaged during this time. The stars landed at Jaipur airport on Tuesday and reached Ranthambore directly by road for the New Year celebrations.
However, sources have confirmed that the stars are in Ranthambore to celebrate New Year's Eve, there is no denying that Alia and Ranbir Kapoor are exploring these places to see their wedding or engagement location. . Recently, in an interview, Ranbir confessed to his relationship with Alia and said that we would have got married if the epidemic had not happened this year. He said he hopes to get married in 2021.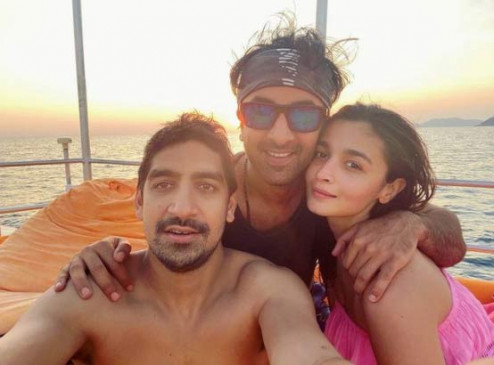 Both Ranbir and Alia's mother Neetu and Soni Razdan are also with them, so rumors of both engagement and marriage are flying. But meanwhile, Randhir Kapoor, the elder brother of Ranbir Cooper's late father Rishi Kapoor and father of Kareena-Karisma, has clearly stated that 'he has not gone to marriage or engagement. Rather gone to celebrate New Year. If that were the case, I would have been there too.