The Family Man 2 Review: In the sixth episode "Martyre" of The Family Man Season 2, Rajalakshmi Chandran (Samantha Akkineki), a commando of Tamil freedom fighters from Sri Lanka, scuffles with Srikant Tiwari (Manoj Bajpai) of the National Investigation Agency, saying – Mard hai to haath khloo to which answer Manoj says in me – I have no interest in becoming a man. This one dialogue is the soul of the entire web series. The conscientious Manoj Bajpayee has no frivolous super-hero complex in his mind, does not allow his emotions to be expressed and laughs off the talk even if he expects to weaken at some point.
After a long wait on Amazon Prime Video, all 9 episodes of Season 2 of "The Family Man" were finally released. As expected, people started streaming it from 12 o'clock in the night and around 8 in the morning it became illegally available on Telegram app. Raj Nidimoru and Krishna DK studied together at Sri Venkateswara College of Engineering in Tirupati, where they became friends and then went to the US to pursue software engineering. At the same time, somewhere in his mind the idea of ​​making a film came and he made "Shaadi.com" and "Flavours" while living in America. Both the films did not do anything special, but the name of Raj and DK definitely got done.
The first season of this web series of Manoj Bajpayee was a hit.
In 2009, Soha Ali Khan-Kunal Khemu's film "Ninety Nine", which was very much liked by the critics and the audience. His name came from the 2011 film 'Shore in the City'. More films directed by him are Go Goa Gone, D For Dopey, Happy Ending, A Gentleman and Stree. Recently his production company D2R Indie has signed for Netflix. Also produced a very strong film – Cinema Bundy. In 2019, he made a web series for Amazon named Chembur with the idea of ​​James Bond, which was very successful. From the time of the first season, when will its second season come? Manoj Bajpayee is playing the character of The Family Man Shrikant Tiwari, an officer in the NIA. His wife is Suchitra Iyer Tiwari (Priya Mani). They have a daughter and a young son. It is said that Manoj is very serious about his work, and as he is getting older, he is stuck in some phase between his householder ashram and Vanprastha ashram. The kind of job he has, he cannot tell his children, and the dangers Can't even live without it now.
In the first season, Manoj thwarts the plan of ISIS terrorists to spread terrorism in India and in the second season, the Tamil rebels of Sri Lanka stop the conspiracy to assassinate the Prime Minister before it happens. Along with all these incidents, Manoj's personal life has its own tales, like daughter growing up and having boyfriend, hacking his daughter's phone, finding her location through his wife's phone, or wife's college. Apart from things like suspecting him of having an affair with a friend, not telling the doctor about his ill health, the biggest problem in Manoj's life is his commitment to work and his ability to control his emotions in an instant. amazing ability.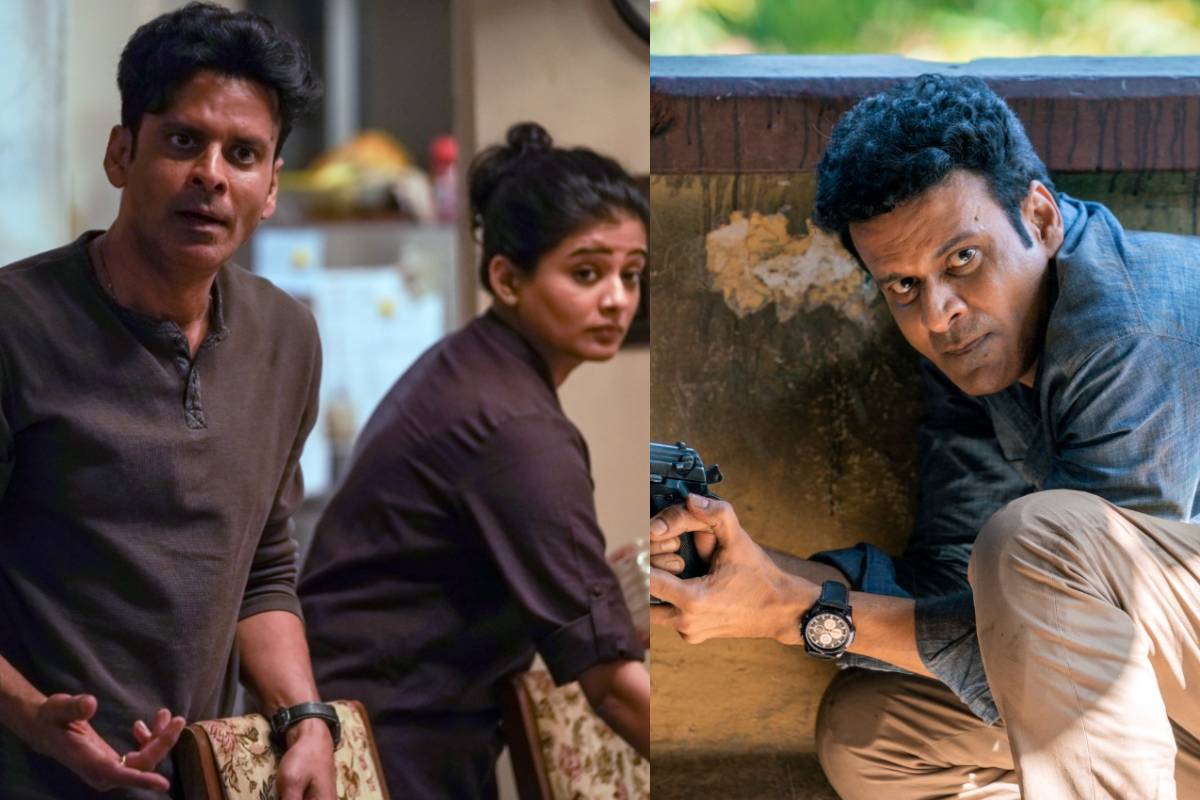 Manoj Bajpayee will be seen working in the firm this season.
The canvas of season 2 is huge. Better than the first season in every sense. The scale is bigger, the enemy is bigger, the crisis is bigger, the characters are better, the twists and the human angle are better in the story, and most importantly, in Season 2, taking one's eyes off the screen means losing some important part of the story. is guaranteed. No web series has been made in India till date incorporating such espionage thriller, international conspiracy and humour, and there is no hope of making another. From the very beginning, Manoj is shown working in a software company whose 28-year-old CEO keeps on imparting knowledge in the corporate language to Manoj. The brahman sentence of Don't be a minimum man is given to Shrikant by mixing it in the ghutti. Srikanth, who misses his task force days, gets upset with these lectures of his young boss, washes it and goes back to the task force.
On watching this season carefully, it is understood that The Family Man is actually the story of the women of this web series. The first is the story of Suchitra Tiwari, who is troubled by her husband's job full of such dangers and is at such a stage of age where she needs her husband's support but she gets angry at her husband for asking for the right of her. She takes her husband to couples counseling where the psychiatrist also gives motivational talks and Srikkanth misses his boss and leaves in anger.
The entire series depicts the boredom in the relationship between husband and wife. The second story is of Srikant's daughter, who always finds her father boring and as a rebellion, befriends and falls in love with a stray boy. She considers her mother to be her father's enemy and she misunderstands her growing up to such an extent that she considers her friend to be an idiot. In the end, it is her father who shows her the right path and motivates her to take the right decisions in times of trouble, but then the story takes a turning point due to the free arrogance inside this young girl.
The third story is of Rajalakshmi alias Raji who comes to Chennai from Jaffna area of ​​Sri Lanka because her innocent father and brother were killed by the Sri Lankan army. She is a commando, knows how to fight without weapons, can fly an airplane and has great love for her motherland and for which she is ready to fulfill her purpose even by entrusting her body. And the fourth main character is the Prime Minister of the country, Ms. Basu (Seema Biswas), who tries to reconcile Raj Dharma and political religion and openly threatens the security agency of the country that if that agency does not protect the Prime Minister. If possible, his budget will be reduced.
Apart from director Raj and DK in The Family Man, writer Suman Kumar and dialogue writer Sumit Arora once again proved what good writing is in the field of Hindi content. There is not a single scene that looks like a misfit in the entire series. The screenplay flowing like water can make you a true "Binge Watcher". In season 1, you could still do something else while watching, in this season you have to keep your eyes on the screen. There are many dialogues in this in Tamil, although you can read their translation on the screen, but lack of knowledge of the language does not become a hindrance in watching this series. This time the cinematography has been given to Hollywood's Cameron Bryson. Chennai has never looked so beautiful as seen from his eyes. Even in the night scenes, the atmosphere of the scene is maintained with diffused lighting.
If writers are given 10 out of 10 for writing The Family Man, then editor Sumit Kotian should probably be given 15 out of 10. This web series can compete with any international level series because, not a single scene of this series is in vain and editing has been done so neatly that 4 stories run simultaneously but none collide with the other. Although the title music has been composed by Kishore Sodha, which is very different and very strong, this time the background score is composed by Sachin-Jigar's Sachin.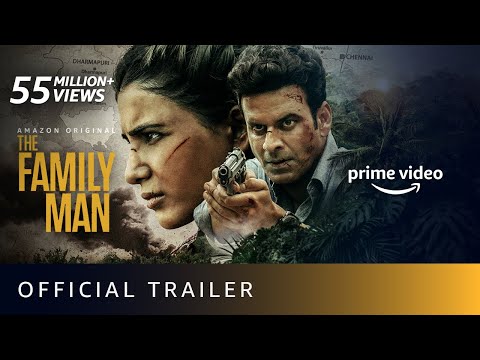 Some new faces were seen in acting, which may have been untouched by the Hindi audience. Samantha Akkineki is the daughter-in-law of superstar Nagarjuna, and is a very famous actress. After reading the script, he had convinced Raj and DK that they are perfect in this role. This web series is his debut on any OTT platform. He has also scored a smoldering century in his very first match and has also taken 5 wickets with fast bowling. Painting the face dark, being physically fit, doing hand to hand combat and acting with emotionless eyes, Samantha brought the role of Raazi to life.
Apart from Manoj, Sharib, Priya Mani, Dalip Tahil, Seema Biswas, Vipin Sharma, Sharad Kelkar, Sunny Hinduja, Ashlesha Thakur, Darshan Kumar, etc. in small roles, Tamil actors impressed everyone with their natural acting. Actors like Anand Sami as Selva, Sri Krishna Dayal as Subbu, Devdarshini Chetan as Inspector Umayal and Ravindra Vijay as NIA's Chennai officer Muthu Pandian gave strong performances.
The Family Man Season 2 should be watched today and if you have not seen Season 1 yet, then you should watch it first because the strings of both the seasons are connected to each other. Believe me, once you start watching it, you will not be able to stop yourself. Work from home may have to be abandoned and sleep may have to be sacrificed. Seeing this series, we can believe that we Indians can now make international level web series which is top in every field, from story to production.