New Delhi. We have already seen the havoc of Corona. At the same time, it seemed that the condition was improving, but the risk of coronavirus is increasing from once. Since last week, several cases of corona have been reported. In such a situation, people have been asked to avoid corona infection from once. On the one hand, even today, farmer leader Rakesh Tikait is demonstrating about the agricultural law. In such a situation, they are also being harassed by the health of the farmers. Farmer leader Rakesh Tikait has also demanded vaccination for farmers. On which Bollywood's famous film director Ashok Pandit said something like this. Because of which he has come in the headlines.
What is pudding that can send you there only! https://t.co/Je7gFE4Yia

– Ashoke Pandit (@ashokepandit) March 18, 2021
What did the director say about farmers getting vaccinated
Ever since Rakesh Tikait has demanded to get farmers vaccinated. Since then, people are appearing on social media keeping their opinion. Meanwhile, director Ashok Pandit gave his response by tweeting and said that what is Halwa is to send you there. Since this tweet of Ashok Pandit, someone seems to be supporting him, then someone is criticizing him a lot.
Also read- Rakesh Tikait, who cried suddenly during the conversation with the administration on Ghazipur border, said this
Learn what Rakesh Tikait said
Regarding the fast growing coronavirus in the country, farmer leader Rakesh Tikait had said that these days the cases of corona in the country are again increasing rapidly in the country. All the guidelines set for Corona will follow. Also, Rakesh Tikait told where he is agitating. Keeping in mind the epidemic there, distance is being taken care of. But with all this, the government should send vaccine to the places of movement and get vaccinated. Rakesh Tikait, who was with him, also talked about getting the vaccine himself.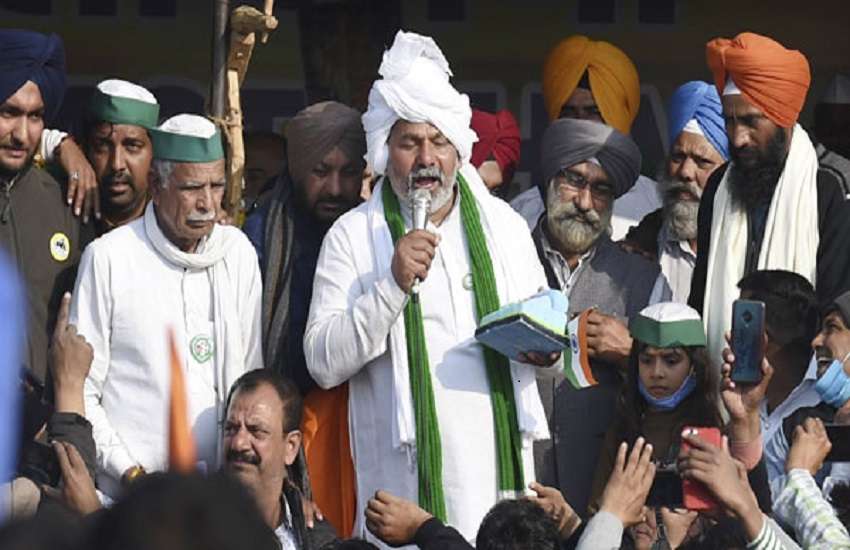 Rules applied at the site of the movement
It is being told that all rules are being followed to avoid coronaviruses at the movement sites. Distance is being taken care of among the farmers who are staging the sit-in. Also, the farmers say that till the government does not change the new agricultural law. Till then he will continue to perform like this.