This film has been released in the 'pay-per-view' format.
Radhe Movie Review: Salman Khan and Disha Patani's 'Radhe' (Radhe) is Eid's biryani for the audience, which is full of all the spices and temper which is the hard-core of 'Bhaijaan' Fans are always liked.
Radhe Movie Review:
Salman Khan has once again brought his favorite genre-filled full-on masala film to his favorite genre. Salman and Disha Patani's 'Radhe' (Radhe) is the eid biryani for their fans, in which every spice and tempering that the hard-core fans of 'Bhaijaan' always like. But in this biryani, you will have to find rice at your own risk. That is, if you are a fan of Salman's Attitude and his style, then this film is made only for you, but if you want to know how this film is and what should be seen or not, then read this review. Story: 'Radhey' is the story of such an enlightened police officer who has been tasked to end the trap of drugs spread in the city. Drug addiction in Mumbai city has spread so much that school college children are being victimized by it. Talking about Radhe, in a 10-year police career, it has done 93 encounters and has 23 transfers and that is why it has been selected. This time Radhe has to confront Rana (Randeep Hooda) who wants to take over the entire city in the drugs business.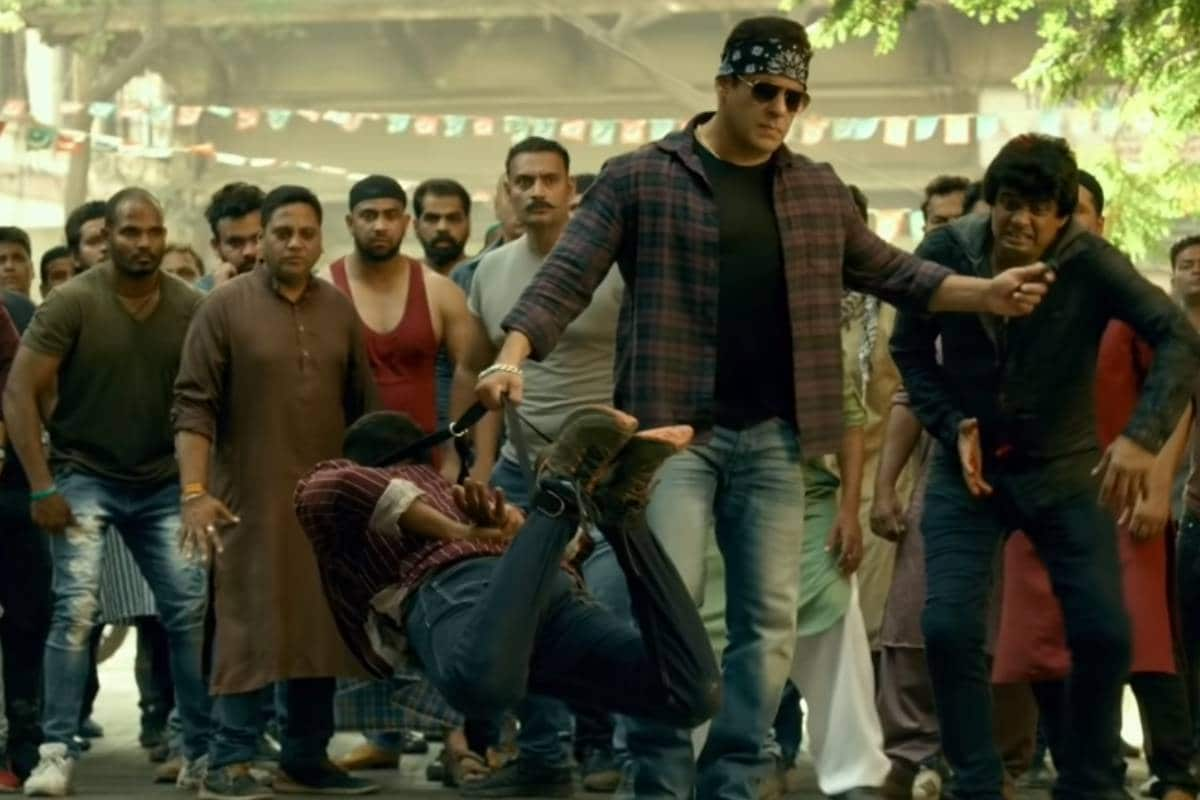 Director Prabhu Deva's direction has a style of its own, which is seen in this film. The action is very dangerous and it is so certain that if the film was installed in the cinema halls, then the action would get lots of applause and whistles on the scenes. This film of Salman had made it clear from his trailer that he is bringing a total masala film to his audience. It is meaningless to talk on this film on the basis of where the story is going or the film is going What is USP or such and such … This film is made for just and only Salman Khan, is about Salman Khan and that's it. Radhe alone is killing tens of people and in the name of action, you will see this many times. He is a police officer but with this the police does not show anywhere, only Radhe shows, alone everywhere. Salman has tried everything from 'Bigg Boss' jock to his home Galaxy apartment in this film. And yes, Salman Khan has also taken off his shirt in this film. Randeep Hooda, who became the villain in the film, is so dangerous and brutal that you feel scared of him. In 'Radhe', Disha Patni has been hired to increase the glamor quotient and to fill the space with a heroine and she is playing her part in all honesty. Quiet, bubbly and extremely glamorous dia, which is Radhe's love interest. That's all. There is nothing in the film that has not been seen in Salman's film before.
Salman Khan has announced to donate the proceeds of this film to help people struggling with Kovid-19. In such a situation, if you do not understand any other method of donation, then you can adopt it and see this film. Salman's film got 2.5 stars from my side.
Detailed rating
| | | |
| --- | --- | --- |
| story | : | |
| Screenpl | : | |
| direction | : | |
| music | : | |