It is being said that Nokia Audio Products Neckband can come with Qualcomm's aptX HD audio technology, and they have Bluetooth 5.1 connectivity.
Flipkart has started promoting new audio products of Nokia on its site and mobile application. According to the report, Nokia is going to launch its new products in India on 5 April. According to a report by Nokia Mobile, 3 videos from Nokia's audio store released on Flipkart have revealed the features of these devices. Apart from Flipkart's video, a picture of one of Nokia's new audio products has been leaked online, in which 3 color products have been given.
According to the report, these audio products can come with the aptX HD audio technology of the neckband Qualcomm, and they have Bluetooth 5.1 connectivity. The company can also provide Nokia neckband earphones with fast charging support with them. The company's neckband can last up to 9 hours on 10 minutes of charging.
(Also read- India's first Samsung phone with 7000mAh battery is getting very cheap, 8GB RAM will be available)
color: The company can offer its neckband earphones in 3 color variants, which will be black, gold and blue color.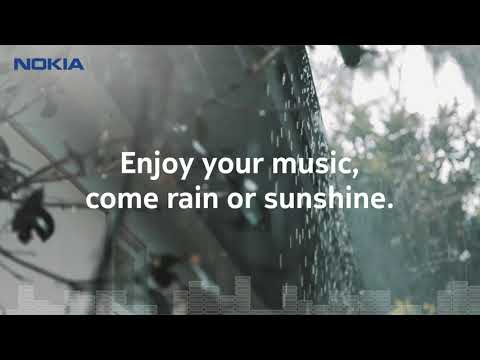 How will the features be:
These devices of Nokia will come with IPX7 rating, which means that the new earphones will be water resistant in water up to 1 meter for 30 minutes. Apart from this, Nokia's new earbuds will come with Active Noise Cancellation (ANC) feature. That is, with the help of this feature, you will be able to reduce the noise around. Another feature is the low latency capability in these earphones.
(Also read- Samsung's 6000mAh battery budget smartphone is getting even cheaper than before, will get 4 cameras)
Several more reports have stated that Nokia True Wireless Stereo (TWS) earphones will also be part of this launch. The company claims that these earphones will offer a playback time of up to 22 hours.