Digital Desk, Mumbai. In view of the Corona epidemic, theaters and cinema halls are closed across the country and the crowd of people who are open is not going as before. Taking precautions to avoid infection, people are sitting at their homes and preferring to watch movies and series on the OTT platform. Therefore, after May, we have brought you the complete list of movies and web series to be released in June, 2021. Let us tell you, in which character will your favorite stars be seen in this month and which series and film will arrange for your entertainment on OTT.
First of all, your favorite star Manoj Bajpayee starrer 'The Family Man 2' is about to be released.
This series will be released on Amazon Prime Video.
You can watch it on Amazon Prime Video on June 4.
South actress Samantha Akkineni is going to make her Hindi debut with this series.
The first season of 'The Family Man' was released on September 20, 2019. The first season had 10 episodes. How many will be in Season 2, it will be known only after the release of the series.
There is no doubt that after watching the first season, the audience has had to wait for a long time for season 2.
If you look at the story of this web series, there is a story of a detective Shrikant Tiwari, whose family members have no idea what he does and Manoj Bajpayee has played this character throughout the series.
Other cast members of the series include Sharib Hashmi, Neeraj Madhav, Pawan Chopra, Gul Panag and Shreya Dhanwantri in important roles.
At the same time, the directors of the series Raj and DK had composed its music last time by the famous composers of Hindi cinema Sachin and Jigar.
The web series "Loki" is one of the big series of this month.
It will release on June 9 on Disney Plus Hotstar.
Let us tell you that this series is the third series of Marvel.
Loki is Thor's younger brother.
The web series "Kims Convenience" comes at number three.
It will be released on Netflix on June 2.
In this series you will see the story of a family who shift to Canada.
Web series "Sunflower" will be released at number 4.
It will be released on June 11 on Zee 5.
The special thing is that from this series, popular TV comedian Sunil Grover is going to make his digital debut.
Its story is based on a murder case in Mumbai's Sunflower Society.
Web series "Black Summer Season 2" will be released at number 5.
This series will be released on Netflix on June 17.
Its first season was well received by the audience.
The special thing is that this is going to be a zombie series.
"Skater Girl" will release at number 6.
"Skater Girl" will be released on Netflix on June 11.
The story of this film is based on a girl from Rajasthan.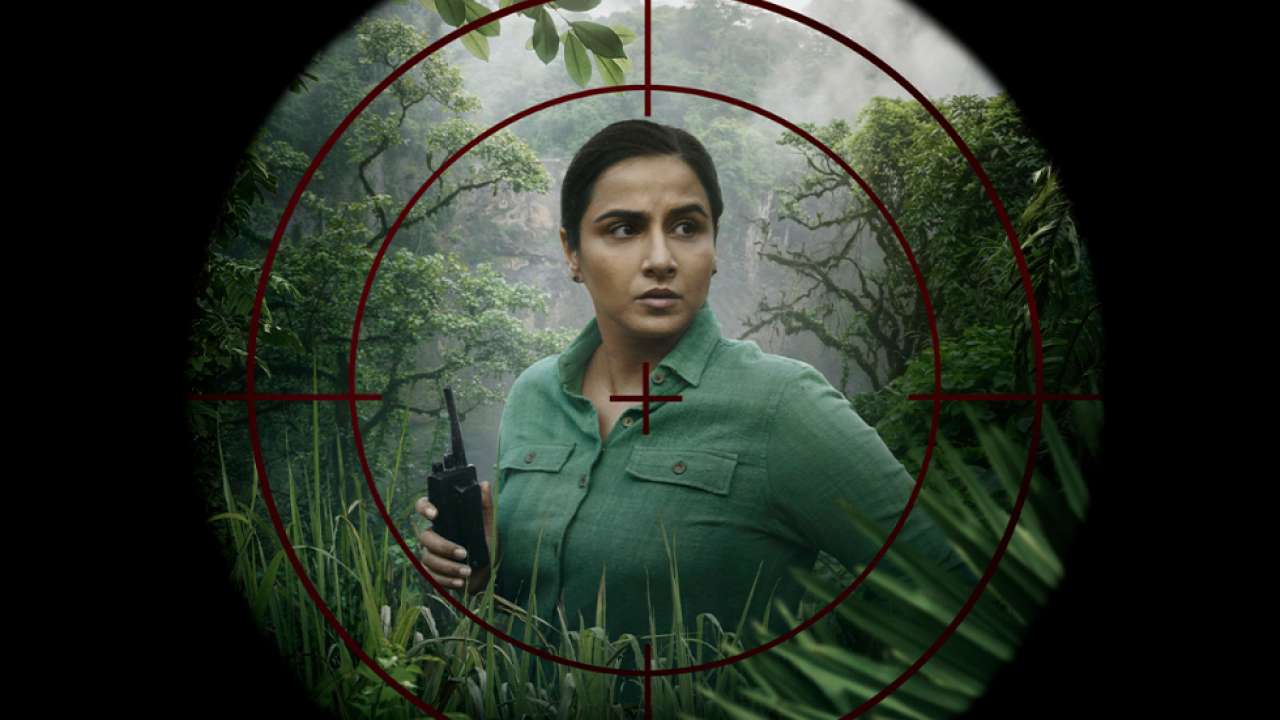 Vidya Balan's film "Lioness" will release at number 7.
The film will be released on Amazon Prime Video.
Its release date has not been revealed yet. Now recently the teaser of another Vidya's film 'Lioness' has also been released. A few days ago its first poster came out and now the teaser. The teaser of this film of Vidya is quite short.
But a dialogue of Vidya, spoken as a forest officer, has created a ruckus.
The teaser of 'Lion' is only 30 seconds, but Vidya's strong dialogue delivery has won the hearts of the audience.
In the teaser, you will see Vidya looking for someone in the dense jungles.
Forest officers are seen in some officers of the forest department along with Bani Vidya. Looking for something in that forest, Vidya says, "However dense the forest may be, the lioness finds its way."