New Delhi. Bollywood actor Saif Ali Khan remains in the headlines due to his personal life more than films. Saif married Kareena Kapoor in the year 2012. The two decided to marry after dating each other for several years. But before marriage with Kareena, Saif married Amrita Singh. Both also had a love marriage. On seeing Amrita for the first time, Saif was giving her heart. Both of them married in 1991, despite the distance of 12 years of age. But after 13 years both of them got divorced. After which Saif made Kareena his partner.
Things said in chat show
When Saif married Kareena, everyone was curious to know what the relationship is between Kareena and Amrita. But the news of estrangement between the two was never revealed. Because the two never met face to face. However, once Kareena Kapoor went to the show Koffee with Karan, she said a lot about Amrita.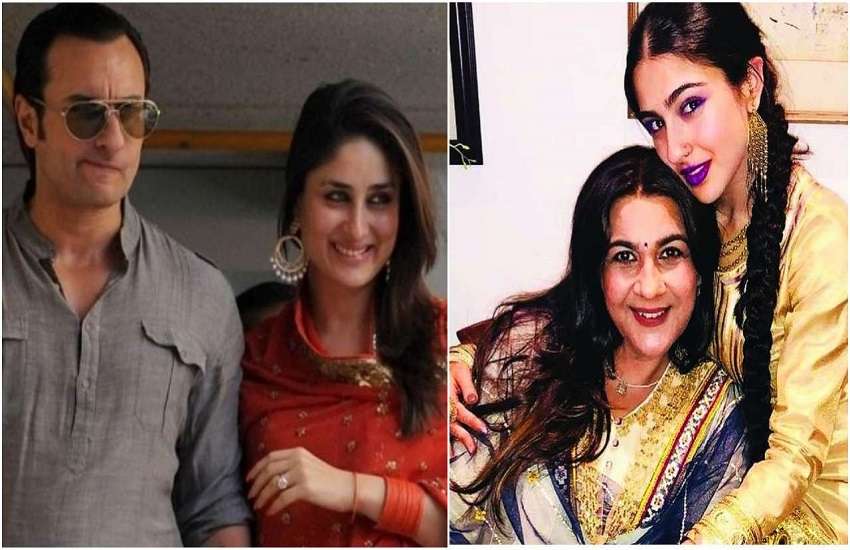 Never met amrita
Karan Johar asked Kareena on the show how she maintains balance between Amrita and herself? On this, Kareena took Amrita and said, 'I met Saif years after Amrita and Saif's divorce. I have never met Amrita since marriage. But I have a lot of respect for him. But we never meet. ' Also, in an interview, Kareena had said that Amrita brought Sara to introduce me to me during the shooting of the film Kabhi Khushi Kabhi Gham. That's when I saw them. Apart from this, we have never encountered each other.
Can't be a mother
Also, Kareena told that I have always told Saif, Sara and Ibrahim that I can be the friend of both of them. Not mother Because his mother was very good who gave him a very good education. But if both of them ever need me, I will always be with them. Please tell that Kareena has a very good bond with both Saif and Amrita's children. Kareena is often seen partying with Sara and Ibrahim. Also, when there is a happy occasion, Kareena, Saif and the two children celebrate together.