Mumbai: Bollywood actress Kangana Ranaut is one of those Bollywood celebs who express their opinion on any issue with impunity. Due to this style, Kangana often gets embroiled in controversies too. In the past, the actress remained in controversies due to different issues. Now, Kangana Ranaut has reacted to Prime Minister Narendra Modi's withdrawal of all three agricultural laws. Kangana believes that the government is supporting the wrong by withdrawing this bill.
Reacting to the withdrawal of agricultural laws, Kangana Ranaut on her Instagram story wrote- 'If religion wins over evil, it neutralizes it. But, when evil triumphs over dharma, it also becomes evil. Supporting the wrong also makes you wrong.
Kangana Ranaut wrote this in response to a tweet. In which the intention of PM Modi has been described as good. It is written in it- 'PM Modi's intention is good. He has great respect for the pug. But, the forces which were protesting on the ground would see it as a surrender to their own strength. History proves that meeting the wrong demands of the belligerents only encourages more aggression.'
Kangana Ranaut's post on the withdrawal of the Agriculture Act. (Photo Credits: Instagram: @kanganaranaut)
In another post, Kangana Ranaut has tied the praises of former Prime Minister Indira Gandhi. Kangana writes in her post- 'Khalistani terrorists may be twisting the hands of the government today, but a woman should not forget that the only woman Prime Minister had crushed them under her shoe. They crushed them like mosquitoes at the cost of their lives, but did not let the country break into pieces.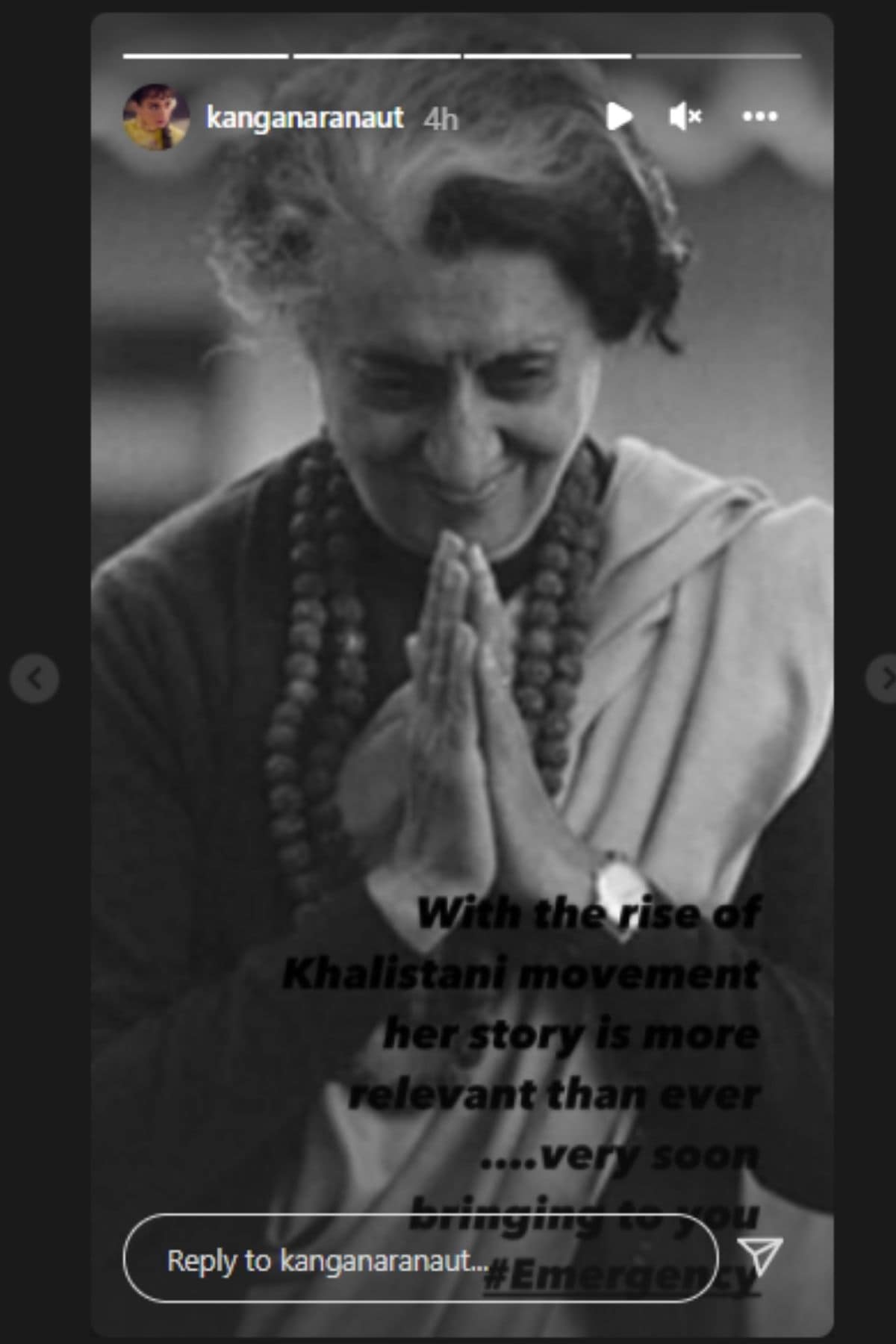 Kangana Ranaut has shared the post in praise of Indira Gandhi. (Photo Credits: Instagram: @kanganaranaut)
Kangana further writes- 'Even after decades of his death, he still trembles at his name. They need the same teacher. His story is more relevant than ever with the rise of the Khalistani movement. Coming soon for you #Emergency.'
Read Hindi News see more online Live TV News18 Hindi website. Know related to country and abroad and your state, Bollywood, sports world, business News in Hindi. Us Facebook, Twitter, Instagram and Telegram Follow on.
Tags: Bollywood, Farm Law, Kangana Ranaut