Independence Day 2020: Why do we celebrate this day on August 15 and do you know the history of this day
Hello friends, Independence Day is celebrated in India on August 15 every year. Independence Day is celebrated with much fanfare across the country. On this day, the Prime Minister of India hoists the flag from the Red Fort's ramparts. August 15, 1947, was the fateful day when India was declared independent of British colonialism, and the rush of control was handed over to the country's leaders.
Let me tell you that India got independence from the British on August 15, 1947. Since then, India was declared an independent country. Do you know why this date was chosen on August 15, and what was the main reason behind doing so?
 

Happy independence day 2020: On Independence Day, you can send these Shayari and messages to wish

History of India's independence Day:

It was not easy for India to get independence from the British, held in the chains of slavery for decades and the struggle continued. The brave fighter continued to stake his life. Many were also martyred but did not give up. We plagued the British on his strength and forced him to leave India.
The fighters involved in the freedom struggle did not worry for their family, but rather for India. His struggle finally paid off, and on the midnight of August 15, 1947, Pandit Jawaharlal Nehru declared India's independence. Since then, we have been celebrating the anniversary of our independence on August 15.
 

Indian Flag: Know what is the history of National Flag and on which day it was adopted

Know why the date of August 15 was chosen: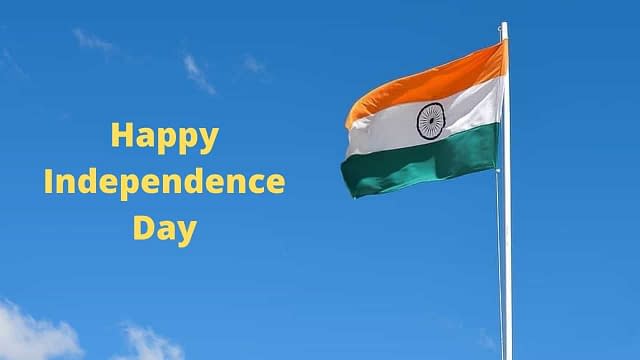 Some historians believe that, on the suggestion of C. Rajagopalachari, Lord Mountbatten chose August 15. C. Rajagopalachari said that if there were a wait till June 30, 1948, there would be no interference to transfer. Because of this, Mountbatten, the last Viceroy of India, chose August 15 as India's independence.

Pakistan Independence Day 2020: Know why Pakistan got independence 1 day before India

The Indian Independence Bill was introduced on July 4:


The Indian Independence Bill was introduced on July 4, 1947, in the British House of Commons after the British declared independence. In this bill, it was proposed to separate India's partition as Pakistan. The bill was hunted on July 18, 1947, and after the partition on August 14, India's independence was declared at midnight on August 15, 1947.