The 52nd International Film Festival of India 2021 (International Film Festival of India 2021) is going to start from 20th November. The International Film Festival of India is considered one of the oldest in Asia and one of the largest international film festivals in India. This festival is scheduled to be held from November 20 to November 28, where the gathering of stars will be seen together once again. IFFI 2021 is going to be held in Goa this time.
The festival will be organized by the Directorate of Film Festivals (DFF), Ministry of Information and Broadcasting, Government of India in collaboration with the State Government of Goa and the Indian Film Industry. Union Information and Broadcasting Minister Anurag Thakur recently announced that Hungarian film director Istvan Szabo and American film director Martin Scorsese will be honored with Satyajit Ray at the 52nd International Film Festival of India in Goa. Lifetime Achievement Award will be awarded.
Istvan Zabo has been entertaining audiences a lot since the 60s with films like 'Sunshine'. At the same time, Martin Scorsese has directed many hit Hollywood films like 'The Wolf of Wall Street' and 'Taxi Driver'. Martin is not only a director but also an actor and film producer. He is considered one of the greatest and most influential directors in film history.
News agency ANI has given this information by tweeting.
Anurag Thakur has told that for the first time IFFI has invited leading OTT players to participate in the festival.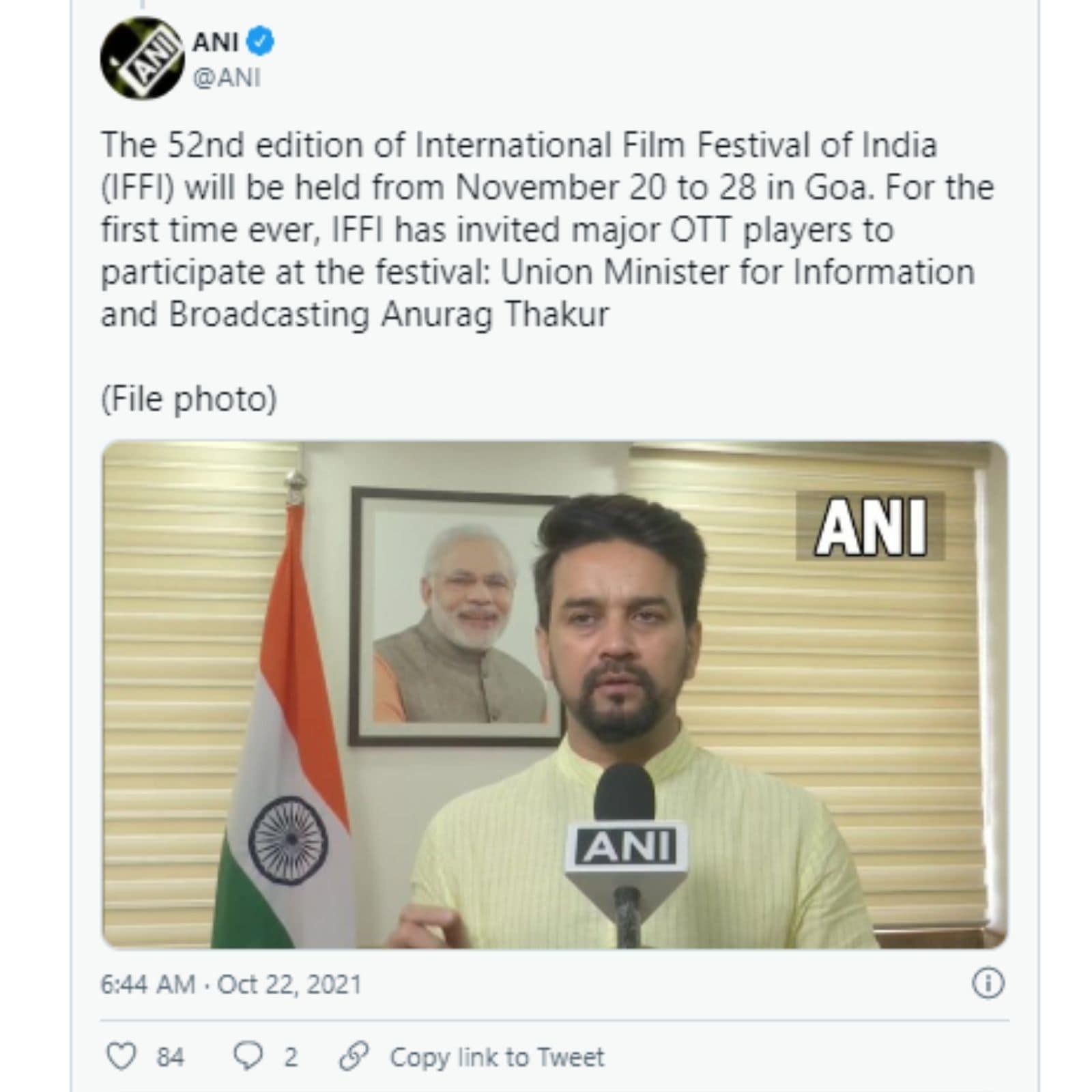 ANI's tweet.
IFFI is affiliated to International Federation of Film Producers Association. Every year during the film festival some of the best films are recognized and the best films from India and around the world are shown.
The Union Ministry had recently announced that year-long celebrations would be organized across India and abroad to mark the 100th birth anniversary of legendary filmmaker Satyajit Ray. It was also announced by the ministry that 'Satyajit Ray Lifetime Achievement Award for Excellence in Cinema' has been instituted from 2021 at the International Film Festival of India to remember the legacy of Satyajit Ray.
Let us tell you that due to Corona virus, this festival, which was to be held from November 20 to 28 last year, was postponed, after which the 51st International Film Festival of India was organized in the month of January this year. This festival ran from 16 January to 24 January.
Read Hindi News Online Watch More Live TV News18 on Hindi website. Know related to country and abroad and your state, Bollywood, sports world, business News in Hindi.