Digital Desk, New Delhi. Stress has become a regular part of the lives of working professionals and homemakers. During stress, our body produces the hormone cortisol, which increases our appetite as a survival mechanism. In such a situation, the body demands sugar, carbohydrate and fat items to reduce stress. However, such foods do not help reduce stress in the long run. If not treated early, stress can lead to depression and other mental illnesses. In such a situation, today we are going to tell you five healthy foods that can help you reduce stress.
1. Citrus Fruit
If you feel like eating your sweet during a stressful day, it is better to eat fruits than a candy bar or pastry. Sour fruits such as oranges, lemons and grapes have a sweet taste. It also has a health benefit, which you do not find in cakes and other things. Psychological stress causes oxidative damage. Citris fruits counter such effects well. Because citric acid is found in these fruits.
2. Herbal Tea
During stress, the neurotransmitter hormone serotonin is reduced, which causes depression. Actually, neurotransmitter hormones control mood, emotion, memory, cognition and dopamine in our body. This affects our appetite and Pleasure. The tea contains caffeine and L-theinine, which increase serotonin and dopamine levels and also reduce excess cortisol. Herbal teas such as chamomile, peppermint, ginger and lavender tea are quite effective for de-stressing.
3. Dark Chocolate
The health benefits of dark chocolate have been confirmed in several scientific studies. Eating 40 grams of dark chocolate per day for two weeks reduces cortisol levels and provides comfort to the patient.
4. Coconut Water
Coconut water reduces stress-associated neuromuscular excitation. An increase in cortisol levels reduces potassium levels and increases sodium levels in the blood. Low levels of potassium cause neuromuscular tension and cause muscle twitching. Coconut provides sufficient potassium to counter these effects.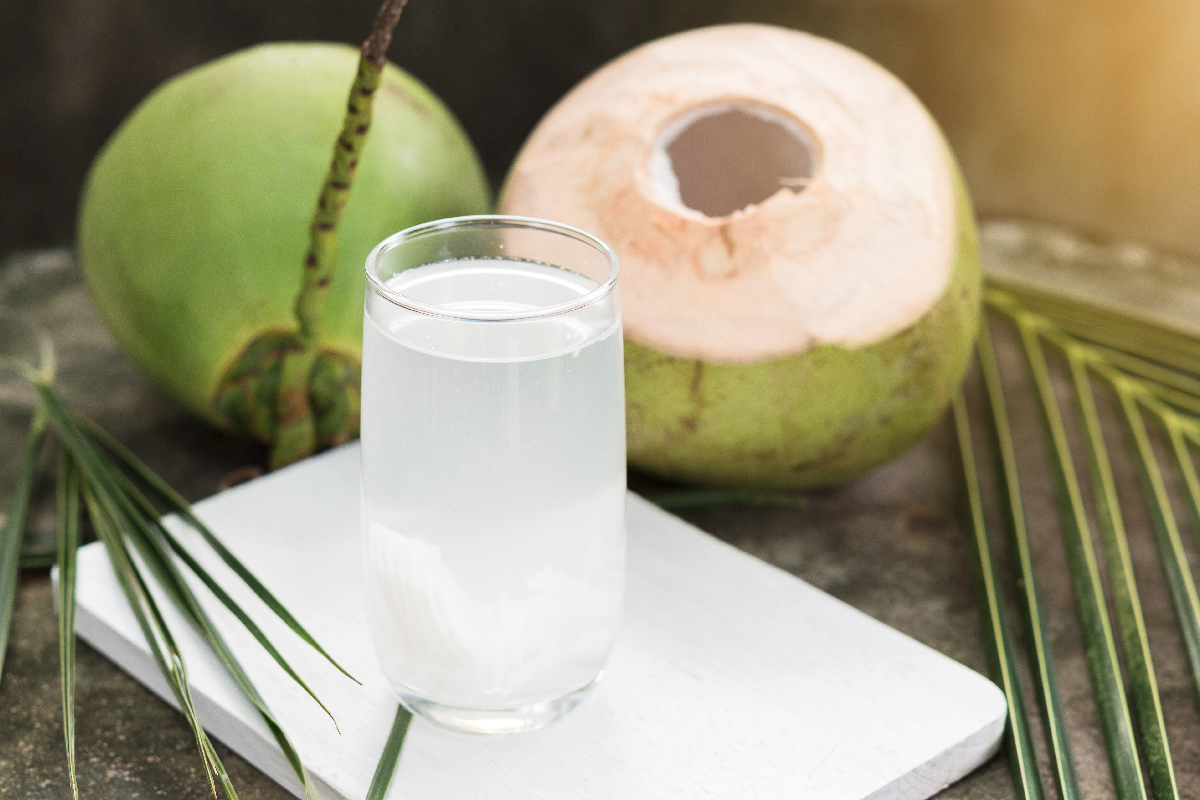 5. Calcium-rich foods
Chronic stress affects our bones because increased levels of cortisol cause calcium deficiency in bones. In the long run it can cause osteoporosis. Foods rich in calcium, such as mustard greens, collard greens, broccoli, bananas, poppy seeds and sesame, can reverse the damage.