Hartalika Teej 2020: The women will take the resolution of the Vrat before fasting, and girls also keep fast
Hello friends, the fast of Hartalika Teej, means a lot to the happy women. But this fast can be kept by virgin girls to wish good groom. Women, worshiping Goddess Parvati and Lord Shiva, will stay fast on the Nirjala. The fast of Teej is celebrated on the Tritiya Tithi of Shukla Paksha in Bhadrapada month. This time, this date is falling on Friday, August 21.
Virgin girls also observe this fast:
This fast is observed by keeping Nirjala fast. On this day, women worship Goddess Parvati for entire good fortune and peace. Let me tell you that this fast is very important for virgin girls too. On this day, virgin girls keep a fast and wish for a good and desired groom.
Know what is the auspicious time: Hartalika Teej
Worshiping auspicious time from 5:53 am to 8:29 am.
The time of worship is from 6:54 in the evening to 9:06 in the evening.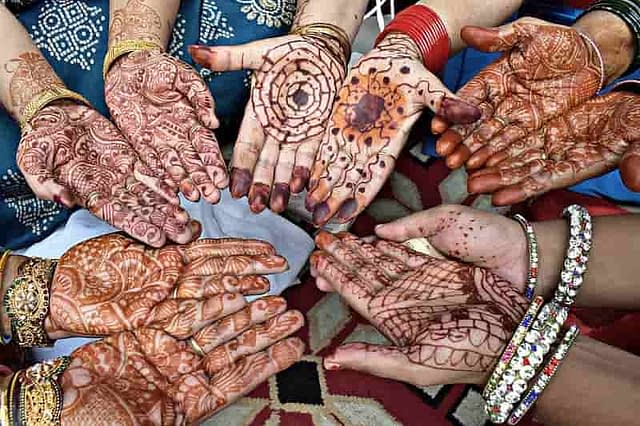 Know how to do this fast:
After getting up in the morning, bathing, and wearing clean clothes, and start the puja after resolving the fast with water in your hand during the auspicious time. On this day Goddess Parvati and Shiva along with her son Ganesh are also worshiped.
After this, make a sand statue of Mata Parvati, Shiva, and Ganesh Ji and install it on a checkpoint and the Kalash. After that, do tilak. Offer Akshat, Chunari, flowers, fruits, incense, etc. to Mata Parvati.
Offer white sandalwood, belpatra, hemp, dhatura, etc. to Shiva. Lord Shiva should be offered white flowers. While worshiping Lord Shiva, do chant the Om Namah Shivaya Mantra. After this, offer bhog to Ganesh Ji.
Will take the resolution of the first fast of Teej:
On Thursday evening, after eating cucumber, bitter gourd, vegetables, and rice (bitter rice), she will vow to fast. On Friday, keeping a fast without drinking water day and night, awakening the whole night and worshiping Parvati-Shankar. On Saturday morning, the fast will be broken after praying again.
Brightness in markets due to Teej:
The market has started stirring for Hartalika Teej. Crowds of customers have begun growing for shopping of beauty items, saris, and other clothes, jewelry. Due to Corona, the crowd in the beauty parlor and mehndi parlors is less visible this time.