A shocking case has come to light from Livingston, Scotland, knowing that anyone will be surprised and tears will come from the eyes of pet lovers. Here a woman treated her dog in such a way that no one can even think about it. This woman kept her dog's dead body hidden in the fridge. The reason behind this is also very strange.
A 40-year-old woman named Kirsty McNeil is accused of not taking proper care of her three dogs and two cats, due to which one of them died a painful death and the condition of the other two dogs was also bad. . This incident happened on 24 November 2019 when an unknown caller informed a Scottish organization SSPCA (Scottish Society for Prevention of Cruelty to Animals) that Kirsty was not taking proper care of her animals. When the SSPCA people reached his house, they found that his house was very dirty and the house was smelling of animal feces and urine. Along with the house being dirty, the women's animals were also living with a lot of dirt. He looked weak and his health was also bad. At the same time, when the woman's freeze was checked, the rotten body of the woman's third dog was found from there (Dead Body of Dog in Fridge). The name of this dog was Cooper. His body and fur had become so dirty, and the corpse had also become so rotten that it was difficult to even ascertain which breed of dog he was.
The people of the SSPCA rescued the rest of the animals from there and Cooper's body was given to the forensic department. From which it came to know that his death was due to organ failure i.e. non-functioning of the internal organs of the body. Investigation revealed that the dog was neither given enough food nor was it properly looked after. Due to which his nails had grown which had turned and sunk inside his foot. His hair was covered with stains of his feces and urine. The other two dogs had also become very lean.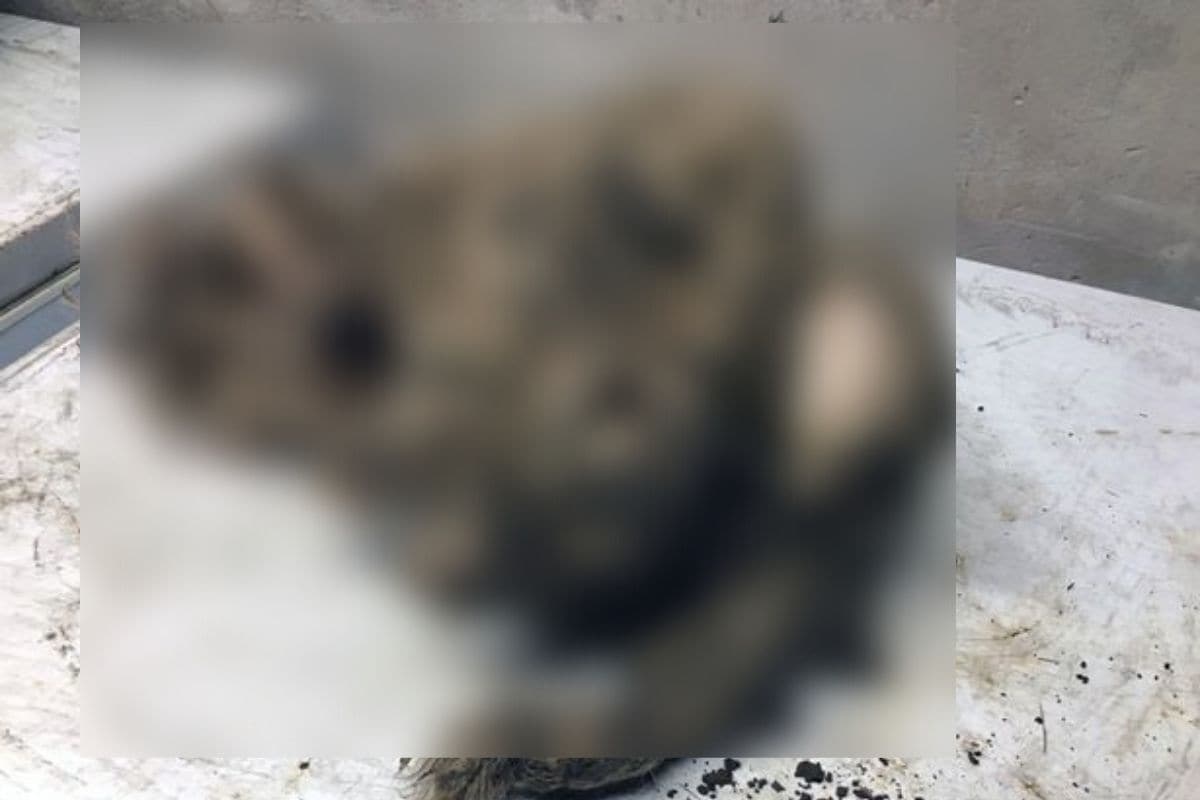 The corpse of a dog (Photo: SSPCA/dailyrecord)
When the matter reached the court, many shocking revelations were made. Recently, the woman also declared herself innocent in court. He admitted that between 24 September 2019 and 24 November 2019, he did not take care of anyone in his house. Her three children, her stomach and her old mother who had dementia, were all struggling at this time. The woman's lawyer told the court that of course she did not pay attention to anyone but there is a reason behind that too. During that time the woman had come out of a violent relationship. The woman also admitted that she did not even give food to her animals properly, due to which she had this condition. Meanwhile, the woman's mother had died. Her lawyer said that she did not do this intentionally, but she herself was going through depression. Court has banned Kirsty McNeil from having any stomach for the next 5 years. With this, now the next hearing of the case has been called on November 16 this year when the court will give its verdict.
Read Hindi News online and watch Live TV News18 on Hindi website. Know news related to country and abroad and your state, Bollywood, sports world, business.