New Delhi: Cold war is always seen in Bollywood among actresses. There are many actresses who do not like to see each other. But there was so much of a rift between some that the matter reached the fighting. We are talking about actress Karisma Kapoor and Raveena Tandon. The enmity between the two increased so much that both of them put knots on each other's hair. Now you must be wondering what was the fight between the two. Actually, it all happened because of Ajay Devgan.
Left raveena for charisma
Yes, there was a time when both Raveena and Karisma liked Ajay Devgan. At that time there were also reports that Ajay and Raveena were dating each other. Raveena was quite serious for him. But then Ajay Devgan met Karisma Kapoor. The two worked together in the film 'Jigar'. After which Ajay's closeness began to grow with Karishma. He broke up with Raveena for Karisma. After which the estrangement started between Raveena and Karisma. By the way, everyone knew about the catfight between the two. But the extent to which the two had a bad relationship was revealed by director Farah Khan.
The matter reached the assault
Farah Khan told in the chat show 'Aatish: Feel the Fire' that I was shooting a song for the film with Raveena and Karisma. During this, a quarrel started between the two about something. The fight had escalated to such an extent that the matter reached an altercation. Both of them started scratching each other's hair. Farah also said that it was a little childish.
Raveena accused of charisma
Ravina and Karishma's feud did not end here. The two did not even want to see each other's face. But the two appeared together in the film 'Andaz Apna Apna'. However, during the shooting of the entire film, the two did not even talk to each other. Even during the promotion, the two posters were not seen together. Raveena once accused Karisma while talking to the media. Without naming Karishma, she said that I will not take the name of the actress, but she was quite insistent. He removed me from four films. I had to work in a film. But she was close to the actor and director. So these things happen. But I do not play these kinds of games.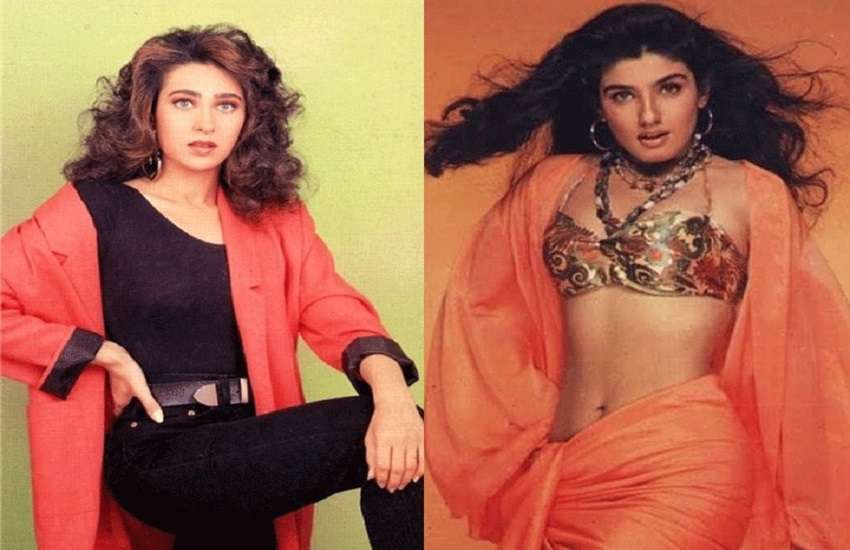 Refuse to be photographed together
After this, when Raveena was asked to pose with Karishma during Shahrukh Khan's Holi Party, she refused it. After which Raveena said that if I pose with Karisma, it does not make me a superstar. He is not involved in my life in any way. If it comes to work then I am ready to work with Ajay and Karisma. Because professionally I don't bother with things like egoism.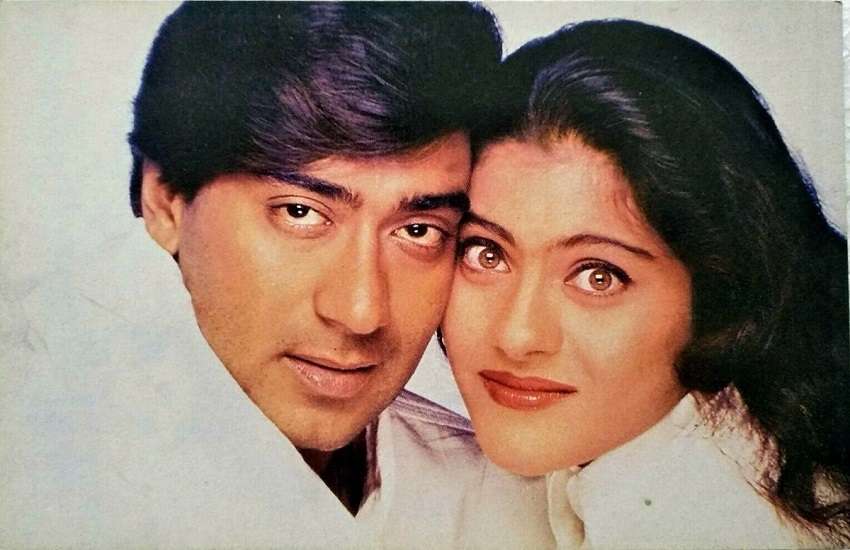 Kajol's entry
Let me tell you that Ajay Devgan may have left Raveena Tandon for charisma. But his relationship with Karisma did not last long. Because Ajay's heart started beating for Kajol. Kajol is said to have had a relationship with someone else at the time. In such a situation, Ajay tried hard to get him a breakup. After dating for years, Ajay and Kajol decided to get married and today both are living a happy married life.