New Delhi. The festival season has started in India. Tomorrow i.e. on Thursday, after Diwali, the wedding season is going to start after Govardhan Puja, Bhai Dooj and then Devotthan. Therefore, it cannot happen that there is no sweets on festivals. In these festivals starting from Diwali, not only do people make sweets at their respective homes but also keep the tradition of sweetening each other by giving sweets as gifts. In such a situation, this season becomes difficult for patients suffering from diabetes. Despite the desire to eat sweets, they have to stay away from sweets. However, if the patients suffering from diabetes follow the path prescribed by the experts, then they can not only eat sweets in this festive season but can also keep their sugar level under control.
Dr. Sanjay Kalra, former president of the Endocrine Society of India and a well-known endocrinologist, says that everyone likes to eat sweets. Especially those people who live life with diabetes. There is no harm in eating sweets to some extent, but if a person who has diabetes eats more sweets, then it increases the level of glucose and many complications arise. However, today there are many ways to reduce the hunger or craving for sweets. It is important to know about them.
Renowned endocrinologist Dr. Kalra says that while diabetic patients have to take care of food and drink, it is also important for the patient's family members to pay attention to these things so that sugar can also be controlled and the festival can also be enjoyed.

These four P's are necessary for diabetic patients
Dr. Sanjay says that these important things are mentioned in Culinary Science or Cooking Kit. If these four P's are taken care of, then diabetic patients will not face problems. The first is the Procurement of Food, the second is the Preparation of Food, the third is the Plating or Presentation of Food and the fourth is the Preservation of Food.
Eat roasted sweets instead of fried sweets
. Dr. Kalra says that the first drink is the procurement of food, that is, the choice of food. The first restriction is to be placed there when we buy food. Try not to buy sweet things. Buy mostly salads and snacks. If you want to buy a gift for Diwali, then do not buy sweets or chocolates, instead take fruits or healthy snacks i.e. roasted namkeen and not fried.
. On the other hand, if you want to take confectionery sweets, then you can choose it in such a way that some sweets are fried like laddus or panjiri, they contain 33 percent ghee, 33 percent sugar and 33 percent grains or pulses. Avoid them completely.
. Some sweets are roasted like cashew or badam barfi, they contain sugar but no ghee. They can eat one or two pieces.
. Some sweets are boiled like rasgulla. If you eat them after squeezing them properly, then practically you are eating boiled milk, then they can be eaten in diabetes.
The relatives of diabetic patients should take these measures
Dr. Kalra says that while diabetic patients have to take care of food and drink, it is also necessary for the patient's family members to pay attention to these things so that sugar can also be controlled and the festival can also be enjoyed.
preparation of food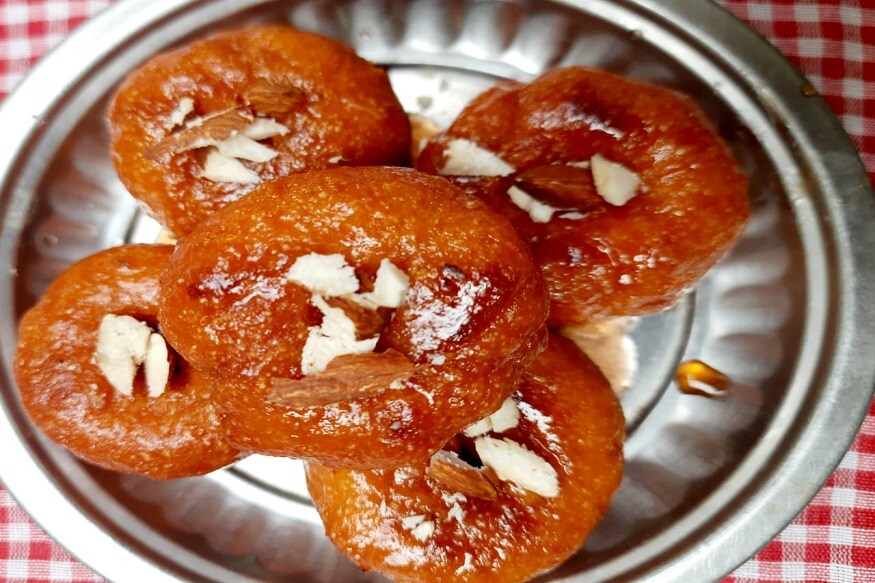 Experts recommend that whenever making sweets at home, keeping in mind the patients of diabetes, instead of making fried sweets, make roasted or boiled sweets.
The second drink is that of preparing food. Dr. Kalra says that when you prepare food, put sugar and ghee in it at least.
plating or presentation of food
The third P is the plating or presentation of food. That is, how to serve the food. If you are giving any sweet or sweet thing to a diabetic patient, then keep in mind that many parts of it should be done. For example, while plating food, divide the rasgulla into four parts, divide the laddu or barfi into many small parts. Give fruits also in small portions. At the same time, give a small spoon and a small fork so that at least the food will be used. This will reduce the amount of sweet food.
. Slicing and dicing means how to cut a fruit. If you ever cut fruit, cut it into cubes instead of slices. This increases the surface area, which gives more flavor to our tongue and enjoys more. After this, eat it with small chunks. That is, less calorie or sweet will get more taste.
preservation of food
Dr. Sanjay says that the fourth and last drink is the preservation of food, that is, the maintenance of food. Whenever you keep food, keep it in a container in which it is not visible. With this, it will be less visible and will be used less. On the other hand, if any such sweet has come from outside which is unhealthy, then gift it immediately to the relatives who do not have diabetes.
Mindful eating is essential
Whenever you eat on a festival, think about where did this thing come from and how did it reach you. Also, see that what you are eating is made of what or what will be its effect. This is called mindful eating. By doing this, the amount of food that is there also decreases in the body. On the other hand, if we eat slowly and enjoy it more, then its taste also comes more and the sugar also does not increase.
Read Hindi News Online Watch More Live TV News18 on Hindi website. Know related to country and abroad and your state, Bollywood, sports world, business News in Hindi.