New Delhi. Dharmendra and Hema Malini have managed to make a special place in the Bollywood industry by giving more than one film. Even his sons have earned a lot of name. But behind all this was his daughter Esha Deol, who was not easy to come in films, because Dharmendra was strictly against working in films. Even after this, somehow Isha had entered films after persuading Dharmendra very hard, but after that she had to give up one of her passions forever.
Dharmendra has always been over protective and emotional about his two daughters. This was the reason why he had clearly refused daughters not to work in films. This was revealed by Hema and Isha themselves in Simi Grewal's show.
While talking to Simi, it was told that Dharmendra had not only refused his daughter to go to the film, but he also refused her to play in sports, Isha was very fond of playing football, even her selection was to play football in Punjab. was taken. But here also her father refused to play in clear words and said that she cannot go to play Punjab football. Hema said that her father has been very positive about his daughters. Isha told that her father used to say that girls do not play football.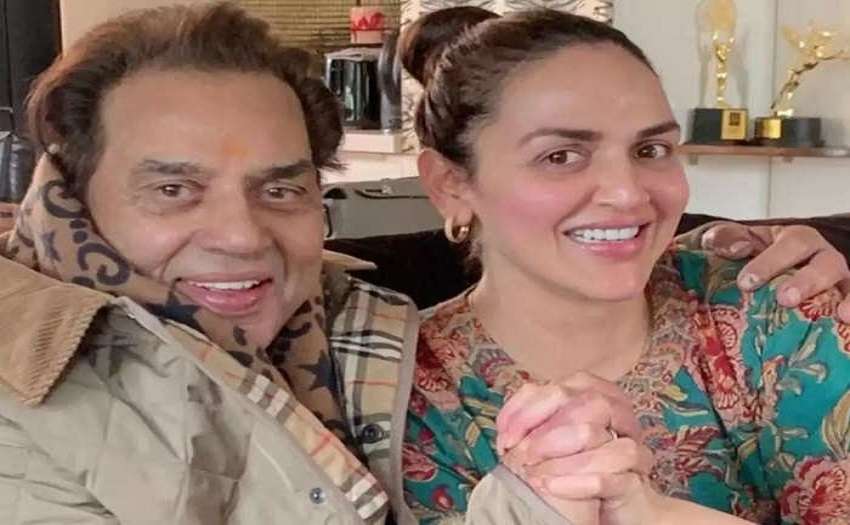 Isha had told the show that there was no scope for girls to play football in those days. And in a place like Punjab, children of an actress would break down when children played football, because of this Dharmendra had said that if you go to play football in Punjab, people will make you football themselves. Keeping this wish of Dharmendra, Esha Deol thought it appropriate to suppress her dreams. Isha had said that her father's thinking has been conservative and traditional.