Have you shown the dangerous creatures hidden in it? (Photo Credit- Facebook)
Do you see any dangerous predator hidden in this tree? This Deadly Animal can kill anyone. You will see only after watching carefully …
News18

Last Updated:November 22, 2020, 9:33 AM IST
Just look at this photo carefully, do you see any dangerous creatures in it? May not be visible, but when you look carefully, maybe that creature can be seen. Actually, a poisonous snake is hidden on this tree, which looks exactly like the skin of a tree. In a minor lapse, it can also take someone's life.
Please tell that this picture is of Maitland in North Sydney, Australia, which was posted by a Facebook user named Lien Kook. This picture has been shared millions of times on the Internet. The user has written that many people passed by this tree, but no one was seen on this snake. This species of snake is known as Stephen Branded, whose poison is extremely dangerous.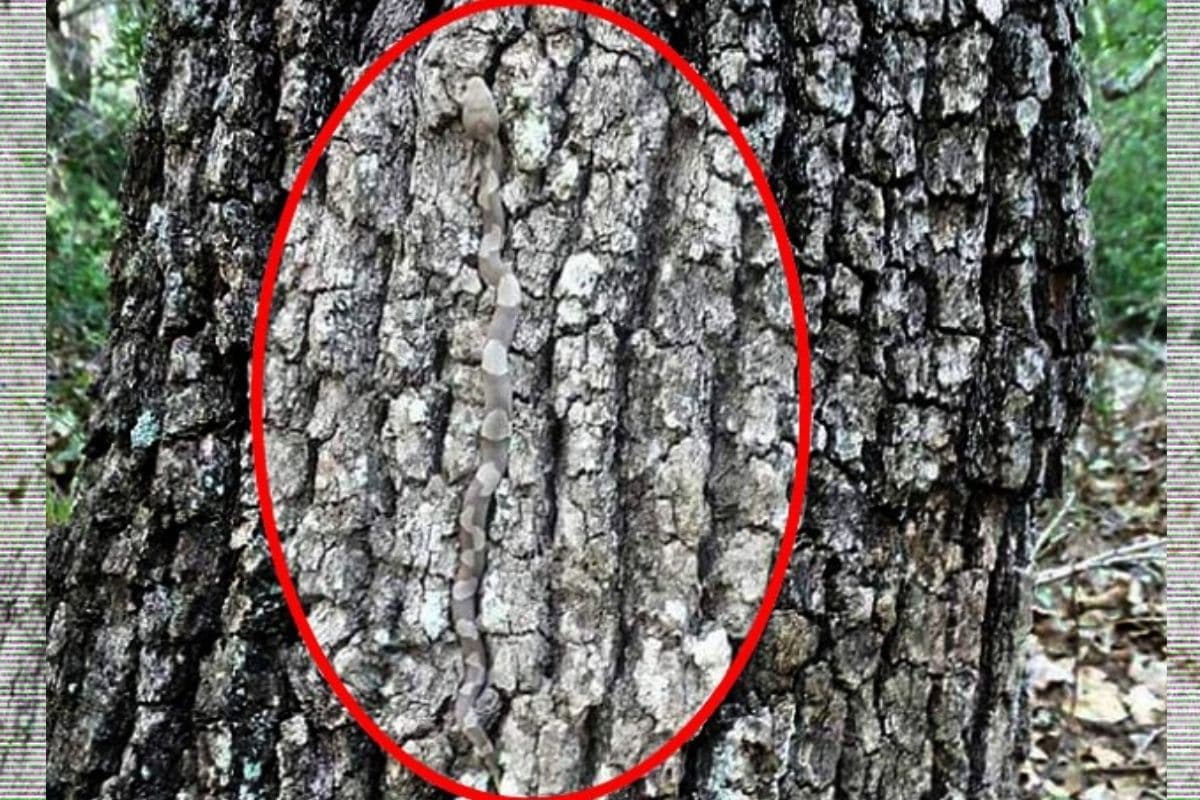 On seeing in the red circle, it is clearly visible that a poisonous snake is hidden in it.
This snake lives on treesStephen-branded snakes are mostly found in Australia and are the only Asian tree. The biggest thing is that in addition to gray and cream color of this snake, it is also white and black. In such a situation, they look exactly like the root of the tree, which sometimes are not even seen with open eyes. Their length is up to 1.2 meters and can give birth to 9 live children at one time.
Bite can cause death
This snake is so dangerous that if someone bites, it can die in a few hours. In such a situation, he can be saved only after getting treatment immediately. Its bite produces a high prothrombinous enzyme which increases thrombin in the blood. Because of this, a clot starts to accumulate in the blood and dies.
! function(f, b, e, v, n, t, s) { if (f.fbq) return; n = f.fbq = function() { n.callMethod ? n.callMethod.apply(n, arguments) : n.queue.push(arguments) }; if (!f._fbq) f._fbq = n; n.push = n; n.loaded = !0; n.version = '2.0'; n.queue = []; t = b.createElement(e); t.async = !0; t.src = v; s = b.getElementsByTagName(e)[0]; s.parentNode.insertBefore(t, s) }(window, document, 'script', 'https://connect.facebook.net/en_US/fbevents.js'); fbq('init', '482038382136514'); fbq('track', 'PageView');
.



Source link