Digital Desk, Melbourne. There was a big upset at the Australian Open on Wednesday. World ranked No. 2 player Rafael Nadal of Spain lost his fifth Grand Slam Australian Open on Wednesday, losing to fifth seed Greece's Stephanos Sitipas in the quarter-final. With this, his record 21st Grand Slam dream was broken.
According to the tournament's official website, AusOpen.com, Nadal competed against world number six Sitsipas in the quarter-finals. Sitsipas defeated Nadal 3-6 2-6 7-6 6-4 7-5 in a four-hour-five match to advance to the semi-finals.
Sitsipas made a tremendous comeback after losing the first two sets.
Nadal won the first two sets comfortably against Sitsipas, but after that Sitsipas returned brilliantly to win the next three sets. A fierce battle was witnessed between Nadal and Sitsipas, in which both the players sweated profusely to win. But in the end the victory was won by Sitsippas and Nadal was eliminated from the men's singles category. Sitsipas will face world-ranked No. 4 player Denil Medvedev of Russia in the semi-finals.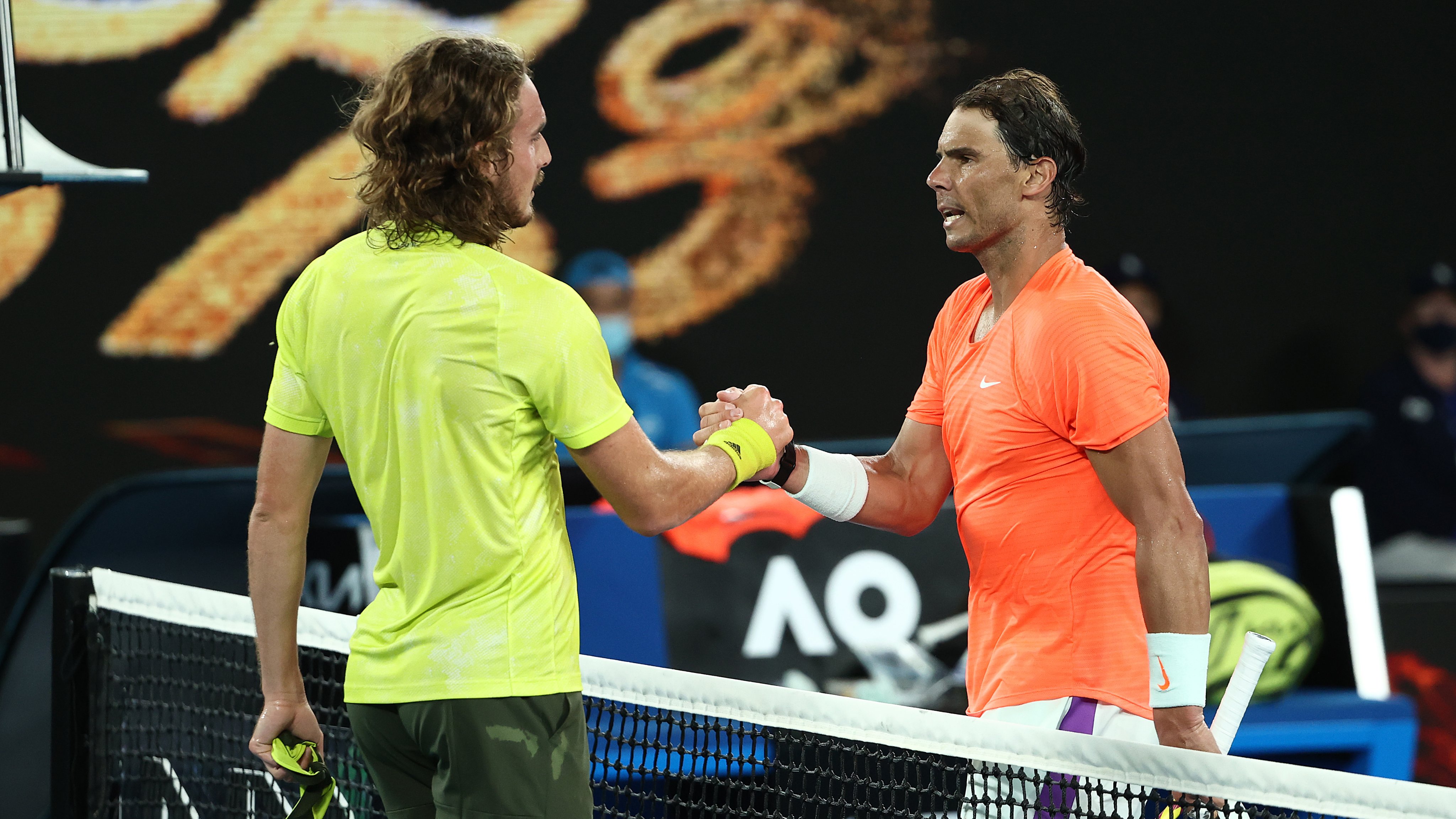 Sitipas created history
This win by Stephanos Sitipas will also be remembered as the best comeback in tennis history, as it is only the third time in history that Spain's Rafael Nadal has lost a match after winning the first two sets.
Record 21st Grand Slam dream broken
Spain's Nadal, playing second in World Ranking, was playing the quarter-finals of the Australian Open for the 13th time. Nadal and Roger Federer hold the record for winning 20–20 Gandalam titles. He had this golden opportunity to overtake Federer, who was not playing in the tournament due to a knee injury, but his dream was broken by Stephanos Sitipas, who finished fifth in the rankings.
I am literally, this is a credible victory: Sitipas
After the victory, Sitipas said, 'I am Nishabd, it is a credible victory. I was quite nervous initially, I don't know what happened after two sets? Everything went in my favor.
Sitsipas played better than me: Nadal
At the same time, after the defeat, Nadal praised Sitsipas. He said that he played better than me on special occasions. I tried to give my best. I think I was positive throughout the match. I fought, but it was probably not enough. Some days are very difficult, it was today.
Medvedev clinches Grand Slam semi-finals for the third time
In the world rankings, Medvedev, the number four Russian men's singles player, defeated compatriot Andre Rublev in the semifinals. Fourth seed Medvedev defeated seventh seed Rublev 7-5, 6-3, 6-2. Medvedev has reached the semi-finals of his career for the first time. Since winning the US Open title in September 2020, Medvedev has won all 11 of his matches against the top-10 players. ATP Finals champion Medvedev has reached the semi-finals, being invincible for the last 19 matches.
World's No.1 Ashley Barty out in women's category
Earlier in the women's singles, world number-1 player Ashley Barty of Australia crashed out of the Australian Open after losing her quarterfinals while Jennifer Brody of America won her match to reach the semi-finals of the tournament. Former champion Barty competed in the quarter-finals against world number 27 player Carolina Muchova of the Czech Republic. Muchova beat Barty 1-6, 6-3, 6-2 in an hour and 57 minutes to advance to the semi-finals and oust Barty.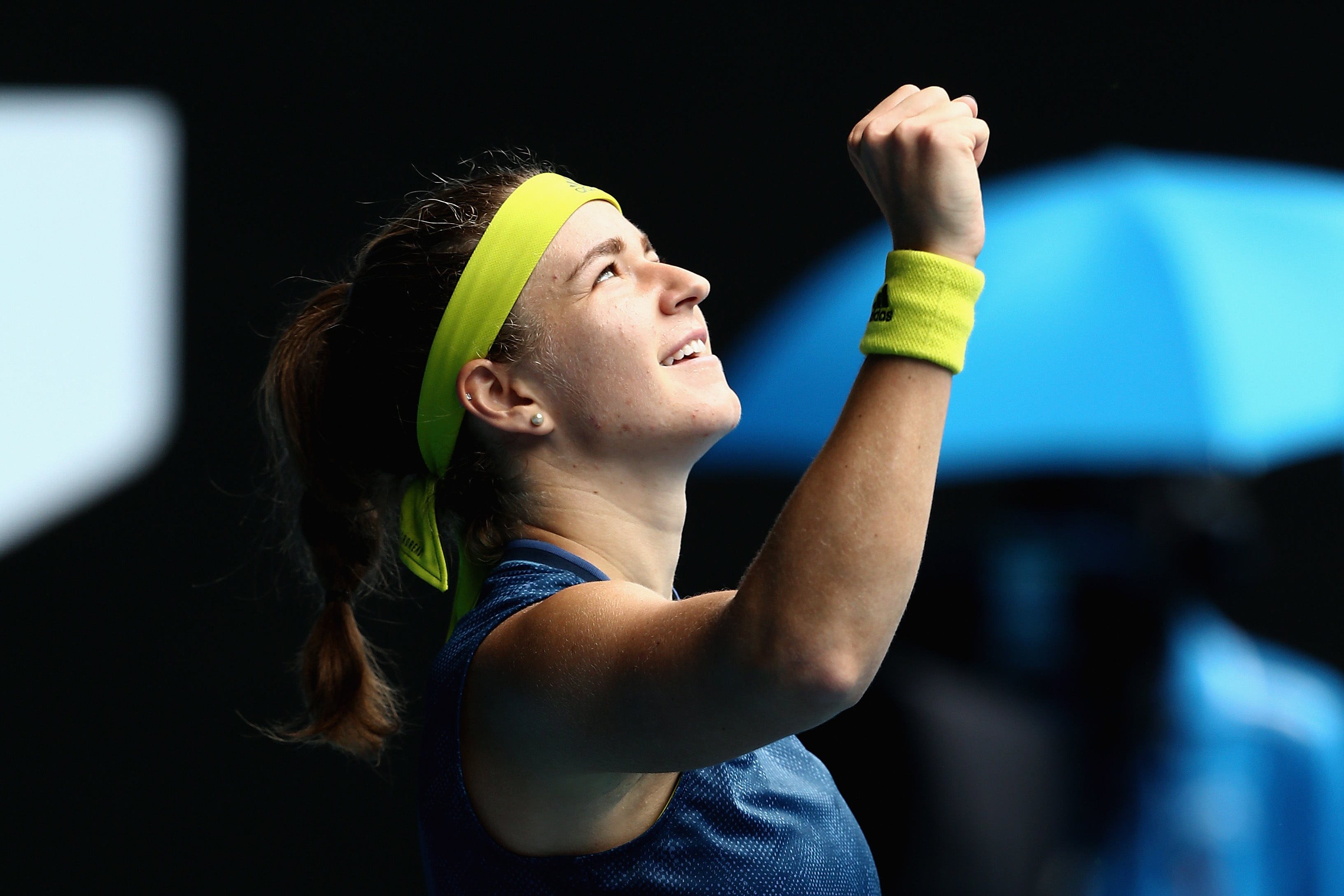 Muchova will face Brody in the semi-finals
Barty won the first set but Muchova returned and won the next two sets by his name. Muchova will face Brody in the semi-finals. Muchova had earlier defeated sixth-ranked compatriot Carolina Pliskova in the third round at the World Rankings. He then defeated 18th-ranked Belgian player Elise Mertens in the fourth round. In another quarter-final match for the women's singles, Brody beat compatriot Jessica Pegula 4-6, 6-2, 6-1 in a match that lasted an hour and 40 minutes.